23/04/2019
Which is the Best Jurisdiction to Obtain a Forex Broker License? 3 Important Considerations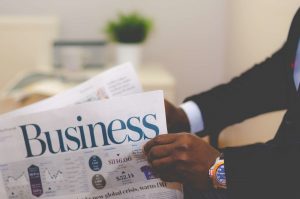 Nearly every day we speak with both new and existing forex brokers about license jurisdictions around the globe. Due to the wealth of information on the subject, it's a challenge to know which jurisdiction is the best fit. Having successfully helped our clients obtain licenses in a variety of jurisdictions, Atomiq Consulting is an excellent partner to guide you in this process. If you intend to apply for a forex broker license, these guidelines should be a helpful guide in your decision making process.
1. Which Regions do you Intend to Target?
A major advantage of the forex industry is that you can literally target any part of the globe as forex trading has universal appeal. It's tempting to target each and every region under the sun, however, this isn't our recommendation if you are applying for your first license. Rather, we'd recommend initially focusing upon one continent or area as a starting point, which should help narrow down the focus. This advice also applies to brokers who hold an existing license, since many cases the decision to obtain a second one is based upon a specific target region.
2. How Much Capital Is At Your Disposal?
Despite what you may read elsewhere, any forex broker license will be a capital intensive undertaking. Nearly every jurisdiction requires a physical office, at least 1 or 2 local employees, reporting requirements, as well as upfront capital. It's important to also examine the costs of the region you have in mind. Obtaining an FCA forex license is quite expensive on a month to month basis due to the high salary for directors, office space in London, and reporting. On the other hand, monthly costs in a region such as Labuan, Malaysia are far less capital intensive. We are often asked for the best and cheapest forex license available, which unfortunately is no longer a reality as the industry has matured.
3. How Long Do You Wish to Wait?
Although forex is now regulated across the globe, not every regulatory body behaves in the same manner. A license in Cayman Islands, for example, can take quite a long time to obtain, from our experience, far longer than what is often We are often asked about some of the most popular jurisdictions yet encounter disappoint when its discovered that the license cannot be obtained quickly. This is simply the reality of business. What's more important to your business, time or money? The answer to this question will help to determine the proper region since in some cases it's possible to purchase an existing license.
Apply for a Forex Broker License with Atomiq Consulting
We hope these considerations were a helpful guide as you decide in which jurisdiction to obtain your forex broker license. Should you have further questions about forex broker licenses and would like to set up a consultation call, don't hesitate to contact us!

Have a look at some of the additional services our clients have found to be helpful in the growth of their business.