Labuan, Malaysia Money Broking Forex License
A relatively new entrant in the field of forex broker licensing, Labaun, Malaysia has risen in stature to become a globally recognized jurisdiction to obtain a forex license. A Money Broking license in Labaun, Malaysia offers forex brokers several advantages over comparable jurisdictions: relatively low capital requirements, access to quality banking & PSP options, and a speedy license approval process. Read on to discover why both new and established forex brokers alike now have Labuan, Malaysia on their radars.
Key Information Related to a Labuan LFSA Forex License
Capital requirements are set at 500,000 Malaysian Ringgit (~$120,000)

A physical presence in Labuan is required with a minimum of two local employees

No restrictions related to PAMM/MAM accounts or deposit bonuses

Leverage capped at 100:1

A physical interview in Labuan is required prior to receiving license approval
Forex Broker Registration in Labuan, Malaysia – How Does It Work?
To get started, we'll need to know the desired business name of your brokerage, upon which we'll incorporate a new entity in Labuan.

Once we've successfully registered your new business, the license application process can officially start.

Our team will then send a complete list of the documents required by the LFSA for license approval.

Upon receipt of all required documentation, we'll then start the application process.

Once the application is underway, we'll remain in contact with your team regarding updates and keep you informed of any requests for additional information.

After the license has been approved, we'll then proceed to set up a bank account as well as any PSP solutions that might be needed.
Check Out Our YouTube Channel! – Labuan Money Broking Forex License
Atomiq Consulting – Your Forex Broker Licensing Partner
Founded in 2014, Atomiq Consulting specializes in company registration, licensing and banking services for FX brokers. Having successfully established over 10 licenses in Labuan to date, we are intimately familiar with all aspects of the application and approval process.
Why Atomiq Consulting? Atomiq Consulting does not sub contract your application to a 3rd party which is a common practice in this industry, we have a local team on the ground to handle your application. Additionally, we promise realistic delivery timelines because we value transparency over profit. With decades of industry experience and knowledge under our belts, we are the ideal partner to assist your brokerage in obtaining a forex broker license in Labaun, Malaysia.
To Learn More About Applying for an FX Broker License in Labuan – Contact Us Today!
To learn more about the set up process in Labuan, Malaysia, discuss ongoing costs associated with the license, or address any other questions, don't hesitate to contact us today!
Labuan, Malaysia LFSA Forex License FAQ
Are there any forex brokers in Labuan, Malaysia currently for sale?
In addition to license consultation, we can also assist you in acquiring a fully licensed forex brokerage. Because our offers vary based on availability in the market, it is best to contact us directly to discuss our current offers.
How long does it take to get a forex broker license in Labuan?
Our research has shown that many consulting firms offer unrealistic timelines to hook the client in, something we find unethical. As proof, we advise anyone promised a 2 – 3 month turnaround time in Labuan to have this estimate put in writing with a full refund given should the license not be approved. Realistically, it will take around 6 – 7 months for license approval upon receiving all required documents. Note this could be longer and is at best an estimate.
Are Labuan licensed forex brokers able to solicit Malaysian clients?
No, investors from Malaysia are not allowed to open an account with an LFSA licensed brokerage.
Which regulatory body oversees licensed forex brokers in Malaysia?
The LFSA (Labuan Financial Services Authority) regulates forex activity in Labuan, Malaysia.
After the application has been submitted for an FX broker license in Labuan, Malaysia, how long does it take to receive license approval?
Because every application is unique, we cannot provide a time frame that is set in stone, however, our experience has shown that licenses are generally  approved in 3 – 4 months.
Which jurisdictions are similar to Labuan, Malaysia?
In our opinion, Labuan, Malaysia is currently the optimal forex broker license in Asia. Brokers interested in alternative jurisdictions shouldn't rule out Mauritius as one potential option. Furthermore, a forex broker license in Seychelles would be another region worth consideration.
Does the LFSA offer money management / asset management licenses?
Yes, in Labuan it is also possible to obtain a license for asset / fund management.
Are there any deposit bonus restrictions for licensed forex brokers in Labuan?
Currently the LFSA does not have any restrictions related to deposit bonus for brokers who hold an FX license in Labuan.

Blog Posts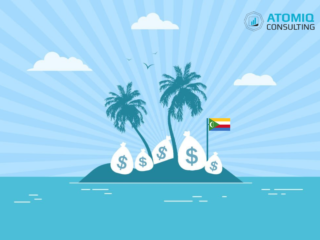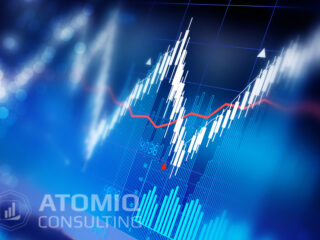 View all posts