Forex Website Design
Our Offering at a Glance
Translations & Copywriting
Live and Demo Registration Forms
How Our Process Works:
Copywriting/Content Writing & Translations
There's no need to spend hours searching for a translator or copywriter as we also offer this additional service in order to provide you with a complete package.
Integrate Your Trading Platform
Our design services aren't exclusive only to MetaTrader (MT4). We can help integrate your platform of choice into web forms and other areas of your site.
Not Just
Homepages…
We can help build landing pages, sites for IBs, white labels, and perform custom work as well.
Overview of Services
Translations and Copywriting – In addition to website design, we are able to assist with translations in nearly all required languages as well as drafting unique content.
Multi-Language Design – We'll build your page to effectively support multiple languages, a key component to a successful site.
Live and Demo Registration Forms – Essential to any competitive website, we'll ensure forms are embedded into your page and integrated with your trading platform of choice.
Customizable Widgets – We can integrate a variety of widgets and site add-ons to create a truly unique experience for your visitors.
Social Media – Our basic package includes integrating various social media buttons throughout the site.
Contact Us Today!
Our Portfolio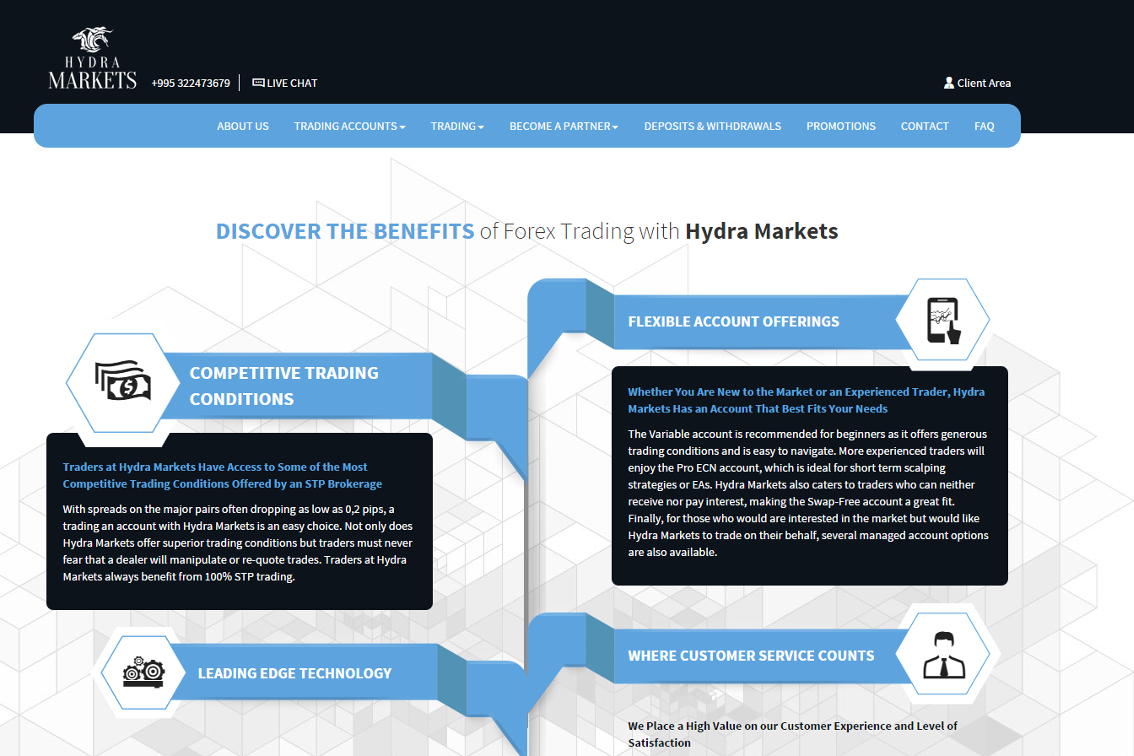 www.hydramarkets.com
WebSite Project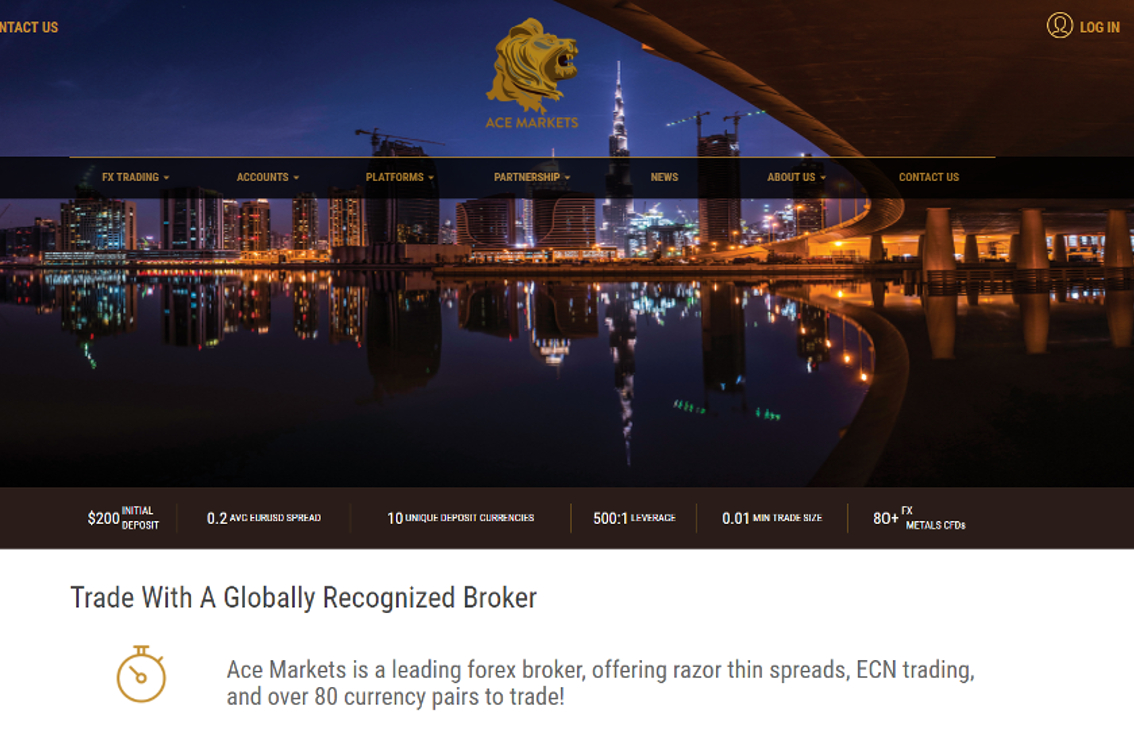 www.acemarketsgroup.com
WebSite Project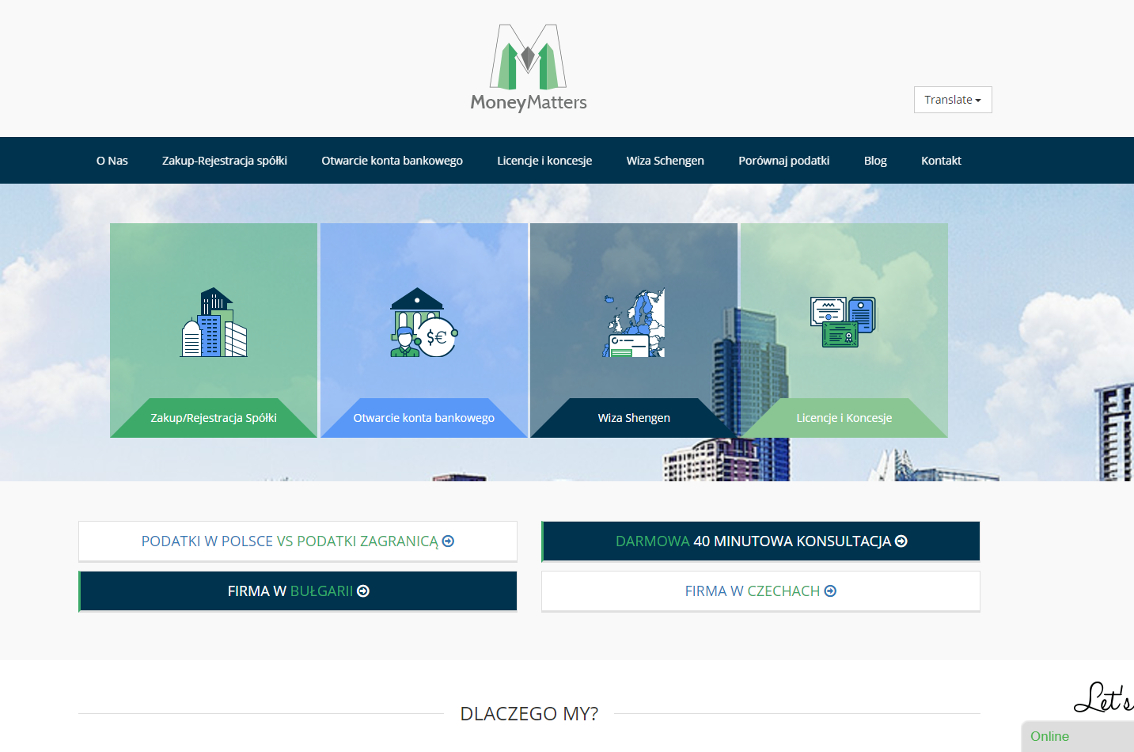 www.moneymatters.pl
WebSite Project
In the Forex Market The Competition is Fierce, a Generic Website Simply Won't Cut it…
A website is an essential component to any business these days but in forex it's crucial to a broker's success. This is mainly due to the competitive nature of the industry. With over hundreds of possible options to select from, traders visiting the website of a broker for the first time might only give it a few seconds glance and move on. In addition, the bar is fairly high for what makes up a basic forex broker website. Traders have come to expect a variety of bells and whistles from any new broker in the market; a site lacking this detail won't be as appealing.
You Website is Your Broker's Shopping Window
Have you ever walked by a store front and taken a glance? What caused you to stop? And more importantly, what caused you to move on?
When it comes to your broker's website, you must imagine that you only have a few moments to capture the attention of a potential client. By using the latest trends in technology, graphic design, and development know-how, we can build a competitive website for you. Unlike a generic design company, we know exactly what will be effective and for a forex website to be successful. Considering that a broker's website is the "shopping window" that traders will use to evaluate the firm, this is an essential component of a successful brokerage.
Contact Us Today To See Our Portfolio
Atomiq Consulting offers forex website design solutions specifically targeted towards FX traders. We are pleased to share our portfolio of professionally designed FX websites to those interested in either a new site or revamping of an existing page. Contact Atomiq Consulting today for a price quote on a competitive and fully functional website.
Customized Solutions
In addition to forex website design, we can also assist with the development of IB/Affiliate pages, mobile design, Facebook/Twitter graphic design and assist with content writing.

Blog Posts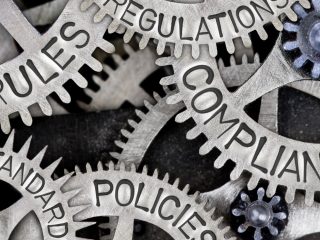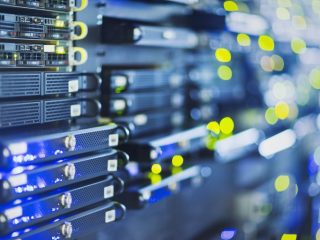 MT5 Swap Updater
MT5 Swap Plugin / Updater Updating swaps manually is a time consuming process, especially for brokers working with a large […]
view more
View all posts