Forex Marketplace – Forex Business For Sale
Forex Broker Dealer & Trading Company For Sale – How Does It Work?
Our Forex Marketplace is an online market for all products and services available in the forex industry. Due to our deep network of forex brokers, liquidity providers, technology vendors and investment funds, Atomiq Consulting is able to help clients on both sides of the transaction. For example, a broker, tech firm or liquidity provider (LP) in the FX industry that wishes to sell their business is able to engage our team for assistance in exiting the industry. Alternatively, we can also help similar firms acquire a licensed brokerage, technology company, or asset management firm. 
Explore Some Of Our Current Offers 

An FCA UK Authorized "125k License"

Labuan, Malaysia Money Broking License

South Africa FSP License 

Cyprus STP / 150k License

Bulgaria STP "125k License"
Why The Forex Marketplace?
We developed the Forex Marketplace because we found a need for both buyers and sellers to work with an independent, 3rd party to assist in either the sale of an existing business or seek out a potential buyer for a business on sale. Each individual network only goes so far; leveraging a network like ours, which has taken literally decades to build, helps to increase the chance of a securing a potential deal.
Another challenge that potential buyers and sellers face relates to communication. Due to confidentiality concerns, it is often difficult to effectively spread the word regarding a potential business for sale; conversely expressing an interest in acquiring a certain product or service can also be a sensitive topic for some potential buyers. Because Atomiq Consulting is an independent, 3rd party, we can more effectively help to source potential business deals while keeping sensitive information from either side of the transaction held in private.
Due to our extensive network, we constantly learn of different products and services for sale in the forex industry. In addition, we are often approached by potential buyers looking to sell their businesses. Because of industry experience and established connections, we are in a unique place to connect both buyers and sellers together.
Finally, we have a track record of proven success as we've successfully brokered the sale of technology firms, EU regulated brokers, offshore brokers, and other types of business in the online FX & CFD space. If needed, we are happy to provide references.
Check Out Our YouTube Channel! 
What Forex Businesses Are For Sale with Atomiq Consulting? 
Forex Broker Licenses For Sale / Forex Regulated Firms: CySec Brokers for Sale, FCA Brokers for Sale, ASIC brokers for sale, offshore broker licenses, and other jurisdictions
Forex Businesses For Sale: Actively licensed brokerages in the EU (FCA, CySec), Dormant FX brokerages, Non-Licensed forex brokers (SVG, Marshall Islands), and Offshore licensed brokerages, 
Ready Made Forex Company For Sale
Forex Technology & Software For Sale: CRM systems, Trader's Rooms / Trading Cabinet technology, Forex Websites on Sale
Forex Brokers With Technology For Sale: We are also able to assist with the sale of forex brokers that have industry leading technology as part of their offering. For specific details, please contact us
Introducing a New Service: Forex Website Domains for Sale
If you are in the process of setting up a website for your forex broker, cryptocurrency exchange, news website or technology company, then you must check out our complete list of forex and crypto themed website domains for sale. We've carefully chosen domains that will deliver excellent SEO ranking and also carry tremendous name recognition. For a price quote, don't hesitate to contact us today!
The Forex Market Place – Your Portal to Buy a Forex Business or Sell a Brokerage
To explore our current offering in further detail or engage with our team to help sell your business, don't hesitate to reach out to us. In addition to the various businesses we have for sale, we can also help your brokerage obtain a forex broker license in a variety of global jurisdictions. To learn more about the current brokers we have for sale, receive a quote on a forex broker license or simply ask a question, feel free to contact us today!

Blog Posts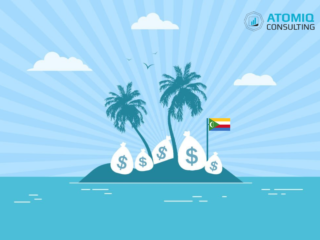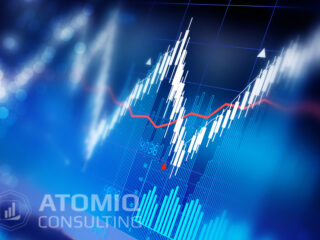 View all posts