Cyprus (CySEC) Forex License
Cyprus is the most popular and recognized jurisdiction for obtaining a forex broker license in the European Union. Because a CySEC forex license allows brokers to market, accept client funds, and legally establish a presence in all 28 EU member states, it carries a significant amount of prestige in all corners of the globe. If you are looking to apply for a Cyprus forex license, our team of experts are more than happy to guide your broker through every step of the process. Additionally, we are also able to assist investors with the acquisition of a fully licensed CySEC brokerage.
Applying For a Forex Broker License in Cyprus – How Does It Work?
To start the process, we'll have an initial discussion in order to better understand your business, goals and specific requirements. Prior to the call, we'll request some very basic information about your company and its appointed directors / shareholders.

After receiving all required information and holding a basic discussion, we'll then be able to make a professional assessment, providing you a complete overview of the process, price quote, as well as timelines. 

Once your team has chosen to formally engage our services, we'll kick off the process by registering a new business entity in Cyprus.

Upon successful company registration, we'll then proceed with the official CySEC license application.

We'll communicate with your team throughout the application process regarding updates and any additional items that may be required.

Upon successful approval of the license, we'll also assist in establishing a local bank account.
CySEC Forex Broker License – Important Facts
The capital requirements in Cyprus are as follows: €150,000 for STP; €750,000 for Market Making / Dealing On Own Account

A physical office with a minimum of 3 local directors is a strict requirement

In addition to paid up capital, all licensed brokers must allocate a certain amount of funds to the Investor Compensation Fund (ICF)

CySEC offers a "Fast Track" examination scheme which is a way to accelerate the application process

All appointed directors must demonstrate a solid background in finance
Check Out Our YouTube Channel! 
Atomiq Consulting – Your Forex Broker Licensing Partner
If your brokerage is looking to obtain a forex license in Cyprus, don't hesitate to contact Atomiq Consulting today. After receiving some basic information about your business plans, we are happy to provide a price quote as well as comprehensive overview of the license application process.
Founded in 2014, our team of license consultants at Atomiq Consulting have decades of experience in the foreign exchange industry, making us the ideal partner to assist your firm with a forex broker license application in Cyprus. Finally, via our Forex Marketplace we can aid your business with the acquisition of a currently licensed CySEC forex broker.
To Learn More About Obtaining a Forex Broker License in Cyprus, Contact Us Today!
To learn more about applying for a forex broker license in Cyprus, discuss ongoing fees, and address any other questions you may have, don't hesitate to contact us today!
Cyprus FX Broker License FAQ
Are there any ready made CySEC company and licenses for sale?
In addition to license consultation, we can also assist you in acquiring an existing licensed broker in Cyprus. Because our offers vary based on availability in the market, it is best to contact us directly to discuss our current offers.
What is the maximum amount of leverage that CySEC licensed forex brokers are able to offer?
20:1 on CFDs and 30:1 on FX.
How is forex trading regulated in Cyprus?
The Cyprus Securities and Exchange Commission (CySEC) is the regulatory body that oversees all forex & CFD trading in Cyprus.
Can Atomiq Consulting assist with the opening of a bank account in Cyprus as well?
Yes. Upon approval from CySEC, we'll then help your newly licensed broker obtain a local bank account in Cyprus.
What is the CySEC "Fast Track" examination scheme and how does it work?
CySEC has recently brought back the "fast track" authorization process for new forex broker license applications. License applicants that are willing to pay an additional fee of €25,000 will receive priority review of their application by CySEC in order to speed up the application process.
Can Atomiq Consulting assist in becoming a Tied Agent in Cyprus?
Absolutely. In addition to guidance in obtaining a CySEC forex license, we can also help you to become a CySEC Tied Agent.
Is it possible to find a directory of all forex brokers regulated in Cyprus?
Yes, the Cyprus Securities and Exchange Commission offers a complete list of all licensed brokers on their website.
What are the capital requirements needed in Cyprus?
Unlike other jurisdictions such as BVI, where there are no set capital requirements, Cyprus has fixed levels of paid up capital, which are set at €150,000 for STP and €750,000 for Market Making / Dealing On Own Account.
Can Atomiq Consulting assist with locating an office in Cyprus and appointing local directors?
Absolutely. As part of our services, we'll help to locate office space and guide you in selecting the required directors.
Which license jurisdictions are similar to Cyprus?
Brokers seeking regulatory options in Europe should also consider a forex broker license in Malta. Another jurisdiction in the European Union worth exploring would be a forex broker license in Bulgaria.

Blog Posts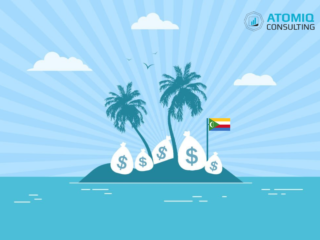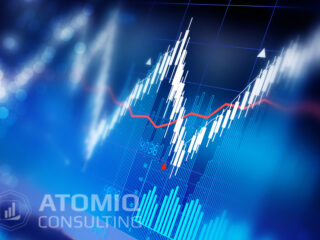 View all posts