Apply For Your Malta (MFSA) Forex License
Malta ranks next to Cyprus and Bulgaria as one of the top licensing jurisdictions available in the European Union. With the ability to passport, or offer forex trading services across all 28 EU member states, Malta is an ideal jurisdiction for FX brokers looking to establish a presence in Europe. Additional benefits afforded to FX brokers licensed in Malta are an array of local banking options as well as the global recognition of the local regulator, the Malta MFSA.
Establishing a Forex Broker License in Malta – How Does It Work?
To begin the application process, our team will collect some basic KYC documentation related to your business and directors.
Upon receiving all necessary documentation, the first step is to select the desired name of the broker and incorporate a local business entity in Malta.
Upon successful company registration, we'll then proceed with the license application.
During the application process we'll communicate with your team about the application status as well as any any additional documentation that may be required.
After the license has been approved, we'll then proceed with establishing a bank account.
Important Facts Related to a Malta Forex License 
€750,000 Euro is the required capital for a market making business model
The MFSA requires a physical presence in Malta
In addition to opening an office in Malta, local directors must be appointed as well
Forex brokers licensed in Malta have the ability to offer their services to all 28 European Union member states
Total time to obtain a license varies between 6 – 8 months
Atomiq Consulting – Your Forex Broker Licensing Partner
If you would like to obtain a forex license in Malta, don't hesitate to contact our team of consultation specialists today! Once we learn some basic details about your business plans, we are more than happy to provide a free quote and overview of the entire license process. With decades of experience in the foreign exchange industry, Atomiq Consulting is the ideal partner for establishing your forex broker license in Malta.
Contact Us For A Free Price Quote Today!
To learn more about our license offerings, receive a breakdown of costs, and any ask other questions related to a obtaining a forex broker license in Malta, feel free to contact us today!
Malta MFSA Forex Broker License FAQ
Are there any licensed brokers in Malta currently for sale?
In addition to license consultation, we can also assist you in acquiring an existing licensed broker. Because our offers vary based on availability in the market, it is best to contact us directly to discuss our current offers.
After receiving the license in Malta, is a bank account also offered as part of the consultation package?
Yes, Atomiq Consulting will also assist your brokerage with the establishment of a bank account in Malta.
Which regulatory body oversees forex trading in Malta?
Forex trading in Malta is regulated by the MFSA (Malta Financial Services Authority).
What type of  license do forex brokers receive from the Malta MFSA?
A Category 2 or Category 3 Investment Services License.
Which jurisdictions are similar in nature to Malta?
Brokers seeking regulatory options in Europe should also consider a forex broker license in Cyprus. Another jurisdiction in the European Union worth exploring would be a forex broker license in Bulgaria.
Under what law or guidelines is forex regulated in Malta?
In Malta, forex regulation is governed by The Investment Services Act, Cap. 370.
Is Atomiq Consulting able to assist with locating an office?
Yes, we are able to help secure local office space and also assist with selecting local directors.
What are the minimum capital requirements?
Unlike a forex broker license in BVI, where capital is determined on a case-by-case basis, capital requirements in Malta start at €150,000.
How many directors are required to obtain a forex broker license in Malta?
A minimum of 3 local directors are required.

Blog Posts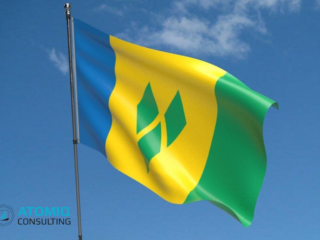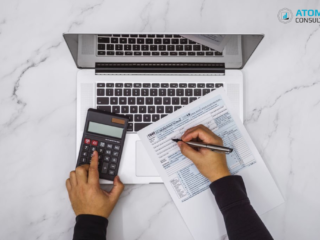 View all posts