Obtain an FCA UK Forex Broker License
A forex broker license in the United Kingdom is one of the most prestigious in the world and can be viewed as a seal of approval that many new brokers aspire to one day attain. Any FX brokerage that wishes to compete with the top firms in the forex industry should strongly consider applying for an FCA forex license. Although not as quick to obtain as other regions in the world, ask any broker currently holding this license and they'll agree that the prestige an FCA broker license offers is well worth the time and effort.
Applying for an FCA Forex Broker License in the UK – How Does It Work?
Before we formally start the application, our team will first evaluate your brokerage and business plans in order to determine if an FCA license makes the most sense from a financial and investment perspective.

We'll require basic information about your brokerage plans, directors, corporate structure and prior history in order to properly evaluate your application. Note that we don't rule out applications for completely new brokerages, however, existing regulation, even in an offshore jurisdiction, significantly helps in receiving FCA approval. 

After reviewing your business plans, we'll then provide you with an overview of the process which includes the complete set of costs, milestones, and timelines.

Once our proposal has been reviewed and accepted, we'll officially begin the application process which starts by forming a local business entity in the United Kingdom.

As we progress during the application process, we'll be certain to keep you up to date on the latest communication with the FCA, their requests, and status.
Important Facts Related to an FCA Forex Broker License in UK 
A strong background in finance and investment is a minimum requirement for all directors of an FCA licensed brokerage

There are two types of paid up capital, which depend on the permissions granted by the FCA: 125k€ and 750k€

A physical office with a local directors in the United Kingdom is strict a requirement

Estimated time to receive FCA approval is 12 months

In some cases it may make more sense to acquire an existing FCA brokerage, a service also offered by Atomiq Consulting
Atomiq Consulting – Your Forex Broker Licensing Partner
Due to our years of industry experience, positive track record, and legal expertise, Atomiq Consulting is the ideal partner to assist your firm in establishing an FCA forex broker license in the UK.
In addition to our forex broker license services, we also able to assist your business with the acquistion of fully licensed forex brokerage via our Forex Marketplace. Depending on your specific needs and requirements, it may make more sense to acquire an existing business than to go through the entire license application process, a decision that our team of consultants can guide you in making.
To Learn More About Applying for an FCA Forex Broker License, Contact Atomiq Consulting Today!
To learn more about the fees to establish a broker license in the UK, discuss the process in further detail, and address any additional questions, don't hesitate to contact our team of FX industry consultants.
FCA UK Forex License FAQ
Are there any FCA brokers for sale? Is it possible to an acquire an existing FCA broker license?
In addition to license consultation, we can also assist you in acquiring an existing FCA licensed broker. Because our offers vary based on availability in the market, it is best to contact us directly to discuss our current offers.
Can one obtain an FCA forex broker license without a physical presence in the UK?
No, the FCA will need to see substantial proof that the applicant intends to not only to establish a physical presence in the United Kingdom but also conduct business in the United Kingdom and Europe. 
How is forex & CFD trading regulated in the United Kingdom?
The regulation of forex & CFD trading is overseen by the United Kingdom Financial Conduct Authority, also known as the FCA.
Can Atomiq Consulting assist with an application for an Introducing Broker license in the UK?
Yes, in addition to assisting our clients with license applications that permit the full range of brokerage activities such as the authorisation to hold client funds and dealing permissions, Atomiq Consulting can also assist your firm in receiving approval from the FCA to advise and bring about deals in investments, which are commonly known as Introducing Broker (IB) permissions.
How much leverage are FCA regulated brokers allowed to offer?
In 2018, the European Securities and Markets Authorities (ESMA) adopted two decisions which reflect leverage reductions in CFDs products and their distribution to retail clients. The FCA opted to follow these guidelines which are as follows: leverage ratios for CFDs were reduced to 1:20 and 1:30 for forex products.
Are binary options allowed in the UK?
No, as of July, 2 2018 it is no longer possible to legally offer binary options trading in the United Kingdom.
How long does it take to receive a forex broker license from the FCA after the application has been submitted?
It is difficult to provide a concrete estimate because each application is unique, however, a very general estimate is roughly 12 months from the time the application has been filed with the FCA. 
Is Atomiq Consulting able to provide guidance on becoming an FCA Appointed Representative (AR) ?
Yes, if you are interested in learning more about becoming an AR and finding a partner brokerage firm to work with, Atomiq Consulting is more than happy to assist you. 

Blog Posts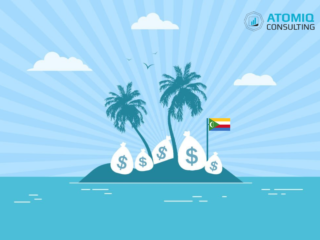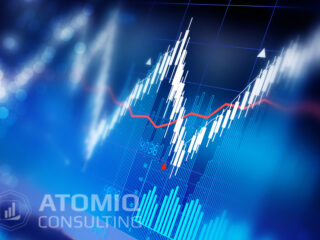 View all posts