18/01/2019
What is an FCA Appointed Representative (AR)?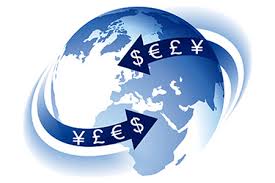 FCA appointed representatives, also known as ARs are partners of an existing forex brokerage licensed by the FCA (Financial Conduct Authority).
ARs come in different shapes and sizes. In general, an FCA appointed representative is considered to be part of a licensed forex broker's umbrella. This means that clients who register with an AR will be signing a trading agreement with the broker hosting them and in most cases remitting funds to that broker as well.
What are the Requirements for FCA Appointed Representatives?
One advantage of starting off as an AR is that no capital is currently required, making it relatively easy to become an FCA appointed representative. Note, however, that at least one director must hold a United Kingdom passport and also reside there.
Appointed Representative vs Starting Your Own Broker, Which Is Better?
There are many advantages in becoming an AR, the biggest being the ability to leverage the license and namesake of an existing forex brokerage. Partnering with a licensed FCA brokerage is a major step in the direciton of transparency as the UK FCA publicly posts basic information about licensed brokers in their FCA register. Due to the global recognition of FCA licensed brokerages, any appointed representative will stand out from the crowd, especially when compared to offshore registered and regulated brokerages.
ARs do come with limitations, namely that they must adhere to the compliance standards set by the partner broker. In this case each AR-broker relationship is unique. It is not uncommon that some brokers will require to see e-mail correspondence, external marketing material, and even keep their office in the same physical location as that of the brokerage. Additionally, due to the additional legal work required to onboard an AR, they will usually pay a monthly fee to partner with the broker along with other conditions related to revenues.
How to Become an FCA Appointed Representative?
Due to the advantages outlined in this article, it is quite easy to become an appointed representative. To start, you'll need to have a website, which is something we can help you design via our forex website design services. You'll also need to incorporate your business and establish a bank account as part of the requirements. In addition, if you are wondering whether it makes more sense to launch your own brokerage, don't hesitate to contact us to discuss the pros and cons. We look forward to hearing from you!
Have a look at some of the additional services our clients have found to be helpful in the growth of their business.