18/01/2019
What is an FCA Appointed Representative (AR)?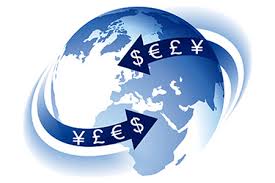 FCA appointed representatives, also known as ARs, are essentially partners of a forex brokerage that is licensed by the FCA (Financial Conduct Authority). ARs come in different shapes and sizes. As a general rule though, an FCA appointed representative is considered to be part of a licensed forex broker's umbrella. This means that clients who register with an AR will be signing a trading agreement with the broker hosting them and in most cases remitting funds to that broker as well.
What is Required to become an FCA Appointed Representative?
One advantage in starting off as an AR is that no capital is required. From a financial standpoint this is advantageous as a minimum of £125,000 would be needed if one were to apply for a forex broker license in the UK. Despite the lack of paid up capital, it's important to note that at least one director must hold a United Kingdom passport and also physically reside in England as part of the FCA's requirements. Finally, even if the broker wishes to partner with the AR, the FCA has the final say and must approve of any new AR before business can officially commence. If assistance is required with the application, or other aspects of the process, our team of compliance experts at Atomiq Consulting would be more than happy to assist.
Appointed Representative vs Starting Your Own Broker, Which Is Better?
There are many advantages in becoming an AR, the greatest being the ability to leverage the license and namesake of an existing forex brokerage. Partnering with a licensed FCA brokerage is a major step in the direction of transparency as the UK FCA publicly posts basic information about licensed brokers in their FCA register. Due to the global recognition of FCA licensed brokerages, any appointed representative will stand out from the crowd, especially when compared to offshore registered and regulated brokerages.
ARs do come with limitations, namely that they must adhere to the compliance standards set by the partner broker. Those interested in starting their own brokerages may view this as a drawback since they are not free to market or promote their services as they might wish. An additional limitation is that some brokers may require that the AR disclose all e-mail correspondence, external marketing material, and even keep their office in the same physical location as that of the brokerage. Additionally, due to the legal work required to establish the AR and maintain approval with the FCA, the broker hosting the AR may charge a monthly fee for the service.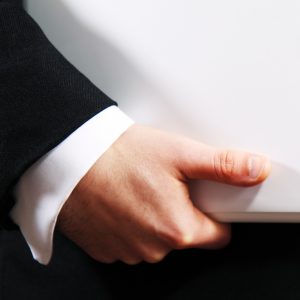 How do ARs Differ from FCA Approved Introducing Brokers?
Introducing Brokers that are licensed by the FCA can be considered a step between an AR and a fully licensed brokerage. Although entities which hold IB licenses are not permitted to hold client funds, they are free to partner with as many brokers as they wish. In addition, the IB can promote their services as they see fit, without the final say of the umbrella brokerage. In short, an IB license offers more flexibility than an AR relationship. The trade-off, however, is that becoming an FCA approved IB requires is a more costly and time consuming process than starting off as an AR.
How to Become an FCA Appointed Representative?
It's relatively easy to become an FCA Appointed Represtnative. To start, you'll need to have a website, which is something we can assist you with as custom forex website design is one of the services offered by Atomiq Consulting. You'll also need to incorporate a new business entity in the United Kingdom and establish a bank account before receiving FCA approval. The final step is to select a broker to partner with. Due to our extensive network of industry contacts, we'll be able to offer several AR partnership opportunities for you to consider.
Atomiq Consulting – Consultation Services for Brokers & IBs
Founded in 2014, Atomiq Consulting is the ideal partner for all services related to launching your own forex trading business. Whether you are interested in becoming an AR, establishing a white label or looking to become an IB, we are more than happy to assist you. To get started simply send us a message and our team of experts would be happy to reach out to you in order to discuss our services in further detail.
Have a look at some of the additional services our clients have found to be helpful in the growth of their business.