15/04/2019
How Much Does it Cost to Start a Forex Brokerage? 5 Key Considerations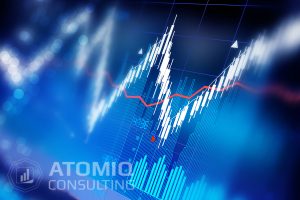 Entrepreneurs and investors who wish to launch their own forex broker often approach us about the total costs involved in setting up a forex brokerage. Our experience has shown that it makes sense to plan out a budget before officially launching the brokerage. This suggestion helps to determine if the business venture makes sense from a financial perspective.
Having successfully helped numerous forex brokers go from the preparation stages to a full launch of their business, the guidelines that follow will no doubt be useful in putting together a budget for the brokerage you intend to launch.
#1. Staff Costs & Employment Costs
Experience has shown that new FX brokers come in all shapes and sizes. We've assisted white labels with ambitions to grow at a global scale as well as fund managers that are only interested in managing a handful of PAMM accounts for their friends and family.
The type of forex brokerage you intend to launch will determine not only how many staff to employ but the specific roles you wish to fill. At a minimum, any new forex broker should consider the following positions to be indispensable for the successful launch of the business: compliance, client support, accounting, and sales.
#2. Technology Costs – White Labels, Trading Cabinets & Websites
The technology required to build your own forex broker can be boiled down to two main areas. First, you'll need to design a website for your brokerage, something we can help out with as we specialize in custom website design services for forex brokers. New brokers may also want to consider a Trading Cabinet as a complement to their website. A Forex Trader's Cabinet will serve as a portal for your clients to log into and also provide your brokerage with a suite of tools that will help to automate a variety of day-to-day operations.
Secondly, new FX brokers should be mindful of the costs involved in setting up the white label technology, which is the software that will power your brokerage. Although MT4 / MT5 white labels are the most common white label solutions, there are other platforms such as cTrader or Condor that are worth evaluating before a final decision is made.
#3. Marketing
It should be clear that without a strong marketing effort, it will be impossible for your business to sustain growth. Even if your broker is starting off with an existing client base, taking your business to the next level will require an investment in marketing.
From our experience, marketing trends are changing quite rapidly; what was effective only a few years ago may no longer yield the same results today. Rather than invest the time and effort into building your own marketing campaign, it may be more cost effective to leverage our marketing knowledge and expertise as it relates to lead generation, traffic, and client acquisition.
#4. Incorporation, Banking, and License Costs
Even FX brokers starting off as unlicensed entities will need to consider the incorporation costs and renewal fees when building a budget for their brokerage. There will also be fees charged by banking and payment providers that must be factored into the equation as well. Finally, brokers that obtain a forex license have further costs to consider since the majority of regulators will require a physical office, local staff, as well as additional compliance and reporting.
#5. Liquidity & Risk Management
A final consideration is the liquidity, or pricing that your traders will see in their trading platforms and ultimately use to execute their orders. Generally speaking, liquidity providers will charge a monthly fee for their services along with an additional charge for the total volume executed in their system. Depending on how you structure your business, you may also require assistance with dealing desk management. Just note that if you do intend to partner with a firm for risk management outsourcing, it may include an additional cost that your broker will need to build into the budget.
Start Your Own Forex Brokerage with Atomiq Consulting
We hope these guidelines were useful in determining how much it will cost to launch your own forex brokerage. The analysis provided should serve as reflection of both our industry knowledge and experience, making Atomiq Consulting the ideal partner to help you successfully start your own forex trading business.
To explore this opportunity further, ask a specific question or simply obtain a price quote, don't hesitate to contact us today!
Have a look at some of the additional services our clients have found to be helpful in the growth of their business.