16/05/2019
Cryptocurrency License in Estonia – 3 Major Advantages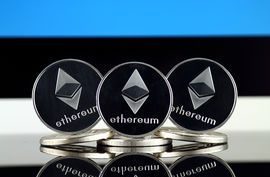 Those who are interested in applying for a cryptocurrency license in Europe have probably come across jurisdictions such as Estonia along with Malta and Gibraltar. When deciding which crypto currency licenses will be the best fit for your exchange or trading business, it's important to understand exactly what the regulator will require. Based on the three points outlined in today's article, we believe Estonia is the best fit for exchanges and investors who wish to quickly launch obtain cryptocurrency regulation in Europe.  
#1. KYC in Estonia is Quite Easy
One of the biggest challenges brokers and exchanges face is client onboarding. This can often be a time consuming process as each regulator has specific requirements. An advantage of cryptocurrency licenses in Estonia is that KYC (Know Your Client) is relatively easy, especially compared to other regions. Many potential clients often give up after being required to send in document after document. For those who wish to easily and quickly onboard new clients, a cryptocurrency company in Estonia makes plenty of sense.
#2. Estonia Cryptocurrency Laws Do Not Require Paid Up Capital
Both Malta and Gibraltar require that licensed exchanges commit a significant amount of capital, roughly 1m Euro. Although either region should be a strong consideration for long term planning, not all exchanges are ready for such a commitment. This makes Estonia a good fit for new exchanges that wish to obtain regulation but at reasonable commitments of capital.
#3. A Local Office and Physical Employees Are Not Needed in Estonia
A major advantage of cryptocurrency regulation in Estonia is that exchanges can start without having to open a local office. In terms of employment, the Estonia FIU only requires that each licensed exchange appoints an AML officer. This means that exchanges holding a cryptocurrency license in Estonia are not required to employ any additional local employees.
Atomiq Consulting – Cryptocurrency License Experts
If you are looking to start a cryptocurrency exchange in Estonia, don't hesitate to contact Atomiq Consulting. With years of experience in financial licenses, we are indeed the ideal partner for helping you launch your new exchange. Should you have questions about how to obtain a crypto license in Estonia, don't hesitate to contact us today!
Have a look at some of the additional services our clients have found to be helpful in the growth of their business.