Cryptocurrency Exchange / Virtual Currency Services License in Estonia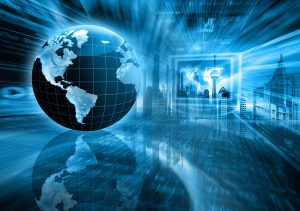 Due to the patchwork nature of cryptocurrency regulation in Europe, it is difficult to pin down a single, unified approach to this rapidly changing industry; what's permissible in one country for example, may not be enforced in others, or rules which prohibited one action will soon be changed to enforce something else. With this uncertainty as a backdrop, Estonia has emerged as one of the top regions in Europe to quickly and efficiently obtain cryptocurrency regulation. Although subject to change, the barriers to entry are low enough at the moment to make Estonia an ideal jurisdiction to obtain a cryptocurrency exchange license, all while avoiding the bureaucratic hassle found in other European countries.
Estonia Cryptocurrency Regulation – How Does It Work?
Virtual Currency Services Licenses in Estonia are issued by the Financial Intelligence Unit (FIU). Because cryptocurrency regulation is still in its infancy stages, the Estonia FIU has only been granting licenses for approximately 3 years, which in relative terms is quite a long track record. Currently the barriers to entry are quite low, however, we suspect they will slowly be raised in the year to come.
In 2020, the Estonia FIU consolidated license permissions into a "2 for 1" type of regulation which allows licensed exchanges to:
Legally Provide the Exchange of Virtual Currencies to Fiat and Vice Versa
Offer Virtual Currency Vault (Wallet) Services to Clients
Major Advantages of an Estonian Cryptocurrency & ICO License
Businesses whose focus remain in the crypto currency space are often restricted from major distribution and publicity channels, examples being Google, Apple Store, and Facebook. Due to higher standards set by these providers in relation to marketing, a cryptocurrency license is often a pre-requisite to conducting business with these mediums.
In Estonia, investors enjoy full corporate tax exemption on reinvested profits, making it a convenient location for an ICO. In fact, since the 1st of January 2018, corporate income tax on distributed profits was decreased from 20% to 14% for dividends paid to legal entities.
Due to the rapid growth in crypto currencies in a relatively short period of time, unlicensed businesses suffer from a credibility issue. A crypto currency exchange license in Estonia is an excellent way for new exchanges to separate themselves from the competition as it demonstrates both their financial acumen and seriousness.
As the financial and technology sectors slowly begin to adopt blockchain technology, regulation in Europe will only increase in complexity and cost. It's our view that now is an excellent time to obtain a cyrptocurrency license "on the cheap."
What Are the Requirements for a Cryptocurrency License in Estonia?
A Detailed Business Plan

Criminal Background Check

Company Formation in Estonia

A Local Board Member (Must Reside in Estonia for at Least 6 Months per Year)

Share capital of €12,000

AML Officer
Atomiq Consulting – Your Partner for Cryptocurrency Licenses & Regulation in Estonia
Atomiq Consulting specializes in corporate services, banking, and licenses for businesses in the crypto currency and foreign exchange sector. With decades of experience in the foreign exchange industry, we quickly realized the potential of the cryptocurrency space, an industry set to grow enormously in the years to come.
Our years of industry experience, knowledge of regulatory changes and successful track record in obtaining licenses for our clients make us an excellent partner for your cryptocurrency license. To learn more about how Estonia regulates ICOs and cryptocurrenices, don't hesitate to contact us today!
Estonia Cyptocurrency License FAQ
The Estonia FIU used to offer 2 types of licenses, what happened?
Originally this was the case whereby 2 separate licenses were issued by the FIU:
Providing Exchange of Virtual Currencies to Fiat
Virtual Currency Vault (Wallet) Services
In the beginning of 2020, the Estonia FIU amended regulations to combine both of the above referenced licenses into a single Virtual Currency Services License, which is now the only type of license available. Furthermore, all previous license holders were immediately upgraded to this new license which combined both permissions.
Can I launch an ICO with a cryptocurrency license in Estonia?
Yes, this is possible. It's important to bear in mind, however, that the exchange is ultimately responsible for any client complaints regarding new products.
Does the Estonia FIU allow the AML officer and local director to be the same individual?
No. This would be viewed as a conflict of interest.
Is it possible to "passport" an Estonia FIU Cryptocurrency license to other European member states?
Unlike the foreign exchange industry, which has a general passporting regime established via MiFID II, cryptocurrency regulation is still evolving from year to year. For this reason, passporting doesn't exist at the moment in the EU as each member state has its own rules pertaining to the regulation of crypto currencies.
How does the Estonia FIU define a security?
If a coin or token offers some type of returns to the investor, then it is considered a security. Typically, the Estonia FIU does not review each product offered by the exchanges it regulates, however, if complaints are received from clients, this could result in the license being revoked or temporarily suspended.
Does the Estonia FIU allow for the €12,000 share capital to be paid in the form of a cryptocurrency?
No, the share capital must remain in fiat currency, in this case Euro, at all times.
On what grounds would an application for a cryptocurrency license in Estonia be rejected?
The Estonia FIU requires a criminal background check for all shareholders. Any applicant that fails to provide this document will be rejected. Additionally, should the FIU determine that a shareholder has criminal ties, this would be grounds to revoke the application. As a final thought, because of the difficulty in obtaining a criminal record in some parts of the United States, applications with shareholders holding American passports often face approval challenges.
How does ICO and cryptocurrency taxation in Estonia work?
Applicants are generally considered to be financial institutions, however, are not subject to any special tax reporting.
Estonia Fact Center – A Quick Overview
The Republic of Estonia is located in northern Europe and bordered by the gulf of Finland, the Baltic Sea, Latvia and Russia on the North, West, South and East respectively. It's economic policies are characterized by openness and flexibility. Ranked 7th out of 180 countries for economic freedom on Heritage foundations' index of Economic Freedom, 22nd of 176 by Transparency International, and 12th in doing business out of 190 countries, by the World bank. Estonia's GDP growth was an average of 7% per annum, between 2000-2008. The country's decline maxed at 15% in the wake of the global financial crisis, but has since recovered and more recently is growing at approximately 2% per annum.
Why Build Your Own Cryptocurrency Exchange in Estonia?
Estonia proudly boasts of an advanced banking system, as nearly the entire population uses mobile and internet banking services

Recognized throughout Europe for having "best tax code in the OECD", Estonia has held first place for five successive years by Tax Foundation's International Tax Competitiveness Index

Only 7 banks are registered as companies in Estonia, the other players being branches of Scandinavian banks, which are subject to supervision and deposit guarantee systems of their home countries.

The loan burden ratio of the Estonian private sector to GDP is relatively low when compared to similar countries

Estonia has very low public debt

Foreign investors enjoy a level playing field with local firms, unrestricted repatriation of profits & capital as well as the right to own property

Blog Posts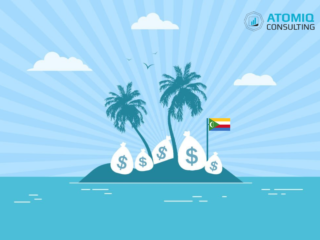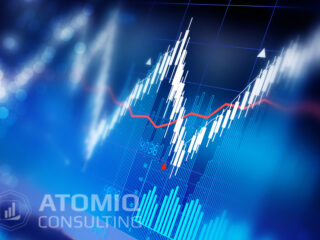 View all posts