Cryptocurrency Exchange License in Estonia
The financial & technology sector is arguably the most rapidly changing in recent times. With no shortage of innovations to name, cryptocurrencies have attracted the most attention from the investment community as well as the mainstream. Not only investors, but the general public are opening up to new ways to think about money. This spike in interest has led to the emergence and subsequent growth of the crypto currency industry, whose rapid development has kept regulatory bodies as well as policy makers under pressure. The result is that businesses, both large and small, are eager for more a more favorable environment to develop and expand. This unique situation is what bring us to Estonia.
Why Build Your Own Cryptocurrency Exchange in Estonia?
Estonia Cryptocurrency Regulation – How Does It Work?
In Estonia, cryptocurrency licenses are issued by the Financial Intelligence Unit (FIU) for the following activities:
Providing Exchange of Virtual Currencies to Fiat
Virtual Currency Vault (Wallet) Services
Typically, companies engaging in exchange services apply for both licenses. 
Advantages of an Estonian Cryptocurrency & ICO License
Businesses whose focus remain in the crypto currency space are often restricted from major distribution and publicity channels, examples being Google, Apple Store, and Facebook. Due to higher standards set by these providers in relation to marketing, a cryptocurrency license is often a pre-requisite to conducting business with these mediums.
In Estonia, investors enjoy full corporate tax exemption on reinvested profits, making it a convenient location for an ICO. In fact, since the 1st of January 2018, corporate income tax on distributed profits was decreased from 20% to 14% for dividends paid to legal entities.
Due to the rapid growth in crypto currencies in a relatively short period of time, businesses suffer from a credibility issue. A license is an excellent way for firms to separate themselves from the competition as it demonstrates both their financial acumen and seriousness.
What Are the Requirements for a Cryptocurrency license in Estonia?
A Detailed Business Plan
Criminal Background Check
Company Formation in Estonia
An AML Officer
Application Forms Completed in Full
For a complete overview, please contact us to learn more. 
Cryptocurrency Licenses & Regulation in Estonia
Atomiq Consulting specializes in corporate services, banking, and licenses for businesses in the crypto currency and foreign exchange sector. Our years of industry experience and successful track record in obtaining licenses for our clients make us an excellent partner. To learn more about how Estonia regulates ICOs and cryptocurrenices, don't hesitate to contact us..
FAQ
Can a crypto license in Estonia be revoked?
In addition to the grounds stated in Subsection 1 of § 37 of the general code act, the FIU may revoke licenses where:
1.The undertaking repeatedly fails to follow the precepts of the supervisory authority.  2.The undertaking fails to commence operation in the requested field of activity within six months from the issue of the license.
On what grounds will an application be rejected?
If a corporate shareholder fails to present criminal records or is found to have criminal ties. Historically we have seen applications of USA citizens get rejected because it's been difficult to get a criminal record certificate from the States.
How does passporting work?
Note: The licenses do not allow a "passporting" regime, under which a company in Estonia can offer services to other EU member states, as member states have various approaches to the cryptocurrency industry.
How does ICO and cryptocurrency taxation in Estonia work?
Applicants are generally considered to be financial institutions, however, are not subject to any special tax reporting.
Estonia Fact Center – A Quick Overview
The Republic of Estonia is located in northern Europe and bordered by the gulf of Finland, the Baltic Sea, Latvia and Russia on the North, West, South and East respectively. It's economic policies are characterized by openness and flexibility. Ranked 7th out of 180 countries for economic freedom on Heritage foundations' index of Economic Freedom, 22nd of 176 by Transparency International, and 12th in doing business out of 190 countries, by the World bank. Estonia's GDP growth was an average of 7% per annum, between 2000-2008. The country's decline maxed at 15% in the wake of the global financial crisis, but has since recovered and more recently is growing at approximately 2% per annum.

Blog Posts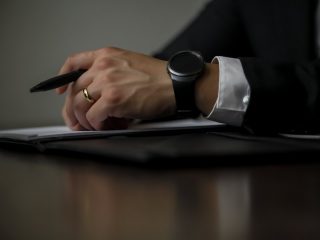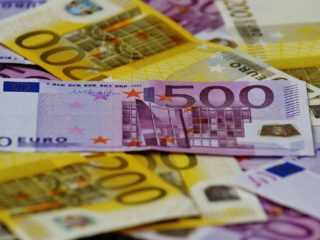 View all posts