Launch Your Own Cryptocurrency Broker With Atomiq Consulting

Well before the dramatic rise of Bitcoin in 2017, cryptocurrencies were emerging as an alternative method for processing payments. Since then, blockchain technology has taken the financial world by storm, grabbing headlines and piquing the interest of investors and tech entrepreneurs alike. Those with even a small exposure to blockchain technology can see the advantages: the ability to send and receive payments instantly, anonymity, and the applicability of the service in multiple business sectors. With the emergence of "alt-coins," a market for speculation has emerged that is lucrative for any entrepreneur to take advantage of.
Why Create a Crypto Currency Exchange?
There are several advantages to setting up your own cryptocurrency exchange. First, the rise in popularity of Bitcoin has introduced an entire market place for "alt-coins", which are coins that leverage the same technology as bitcoin but serve various purposes or act as investment vehicles themselves. Similar to any tradeable product, whether stocks or commodities, there will always be demand for speculation on the future price of these products.
Secondly, payment transfers via cryptocurrencies are quite easy to perform for those who understand how the system works. Unlike other online payment systems or bank wires, it is quite easy to use cryptocurrencies to transfer payments, making it a lucrative business for those who run exchanges.
Finally, although many may feel they missed out on Bitcoin's phenomenal price increase, the technology isn't going away. Although you may know how crypto currencies function, the majority of the population doesn't, meaning anyone who enters the crypto currency space now is in a good position for a long term business with a positive future outlook.
Build a Cryptocurrency Exchange with Atomiq Consulting
Atomiq Consulting offers the most comprehensive white label services in the industry

Cryptocurrency Liquidity
We offer a complete pricing and exchange solution in a variety of cryptocurrencies, which operate 24/7..

Cryptocurrency Website Design Services
As specialists in website development and IT services, we'll help you build your own custom tailored bitcoin exchange website.

Bitcoin & Cryptocurrency White Label Technology
There is no need to invest thousands of dollars in your own bitcoin exchange software when you can establish your customized white label with Atomiq Consulting.

Licensing Services
We can assist you in obtaining a cryptocurrency license in a variety of global jurisdictions

Incorporation & Banking
In addition to our licensing services, we can also help to establish a new company for your exchange and offer payment solutions as well.

Risk Management
As your exchange grows we can help you to effectively manage risk and maximize the returns on your business.
How to Start My Own Cryptocurrency Brokerage Business?
To start the process, you'll need to incorporate a new business entity
It is strongly recommended that you also consider obtaining a cryptocurrency license, which is an excellent way to stand out from the crowd and enhance the prestige of your exchange
Once your company has been established you'll need to secure the necessary technology to launch your exchange, a service we offer at Atomiq Consulting
Finally, you'll need to partner with a liquidity provider in order to offer pricing and exchange services to your clients
Each step outlined above will require time and expertise, which is why it makes sense to contact Atomiq Consulting for guidance in launching your crypto currency exchange
Important Facts About Starting a Bitcoin Exchange Business
Rapidly growing market with total capitalization over 200 bn USD
Over 1000 different instruments: Bitcoin, Ethereum, Ripple, Dash, Zcash to name a few
24/7 open market for trading
More then 50 million active traders
As each day passes cryptocurrencies are receiving more mainstream attention, making this the ideal market for early adopters
Start Your Own Bitcoin Exchange with Atomiq Consulting
Atomiq Consulting started off as a foreign exchange consulting firm. Given the rapid rise of the crypto currency space, we soon jumped at the opportunity to offer our clients a complimentary service to foreign exchange. Given our extensive background in foreign exchange, we are an excellent partner as we already have decades of experience with financial transactions.
Contact Us!
To learn how to make a crypto currency exchange, discuss licensing, payments or any other questions, don't hesitate to contact us today!
How to Build an International Cryptocurrency Exchange – FAQ

Do I require a license to in order to build my own crypto exchange?
Currently a license isn't a requirement when starting your own bitcoin business. We strongly recommend, however, that you consider obtaining a cryptocurrency license due to the many benefits it offers to your exchange.
Do you offer payment solutions for cryptocurrency exchanges and cryptocurrency brokers?
Yes, we are able to offer several fiat-based payment services for cryptocurrency exchanges. Contact us to learn more about our payment services.
Is it possible for my exchange to issue ICOs?
Yes. We do recommend, though, that you strongly consider obtaining a crypto currency exchange license if you intend on launching your own ICO.
Which regions currently regulate cryptocurrency exchanges?
The landscape for cryptocurrency regulation is rapidly changing. At the moment, however, the major jurisdictions to watch out for are: Estonia, Malta, Gibraltar, and Japan.

Blog Posts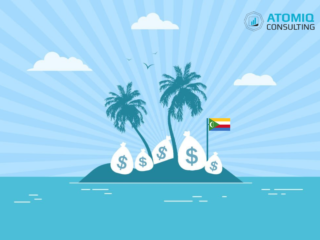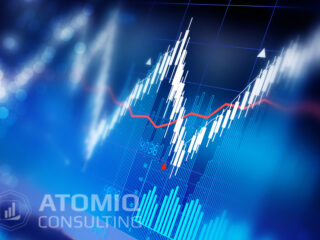 View all posts