26/08/2022
What Are the Chances a Forex Broker License Application is Rejected?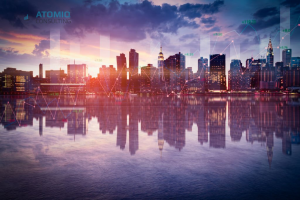 As industry experts in forex broker licensing, our team has processed countless license applications over the years. During our initial discussions with potential clients, we are often asked how, and under what circumstances a forex broker license application could be rejected.
While other consulting firms are not so direct in this stance, we remain of the opinion that no forex license application is ever fully guaranteed. The best that our team or any consulting group can do is to get the approval rate to as high of a percentage as possible. Given our background and experience, this often approaches 99% level.
Getting to the subject of this column, what are some of the reasons an application for an FX broker license can go wrong? There really just a single answer, which may come as a surprise to some.
The Main Reason FX Broker License Applications are Rejected
Assuming the license applicant can meet the required criteria: financial, company structure, business plan, etc then there is no reason for an application to be rejected. But sometimes forex broker license applications are rejected. Why does this happen?
The main reason, which is very simple, is that nearly all of the rejections our team experienced were due to past complaints or issues with other regulators. Furthermore, because our team was not made aware of these issues, we went into the application blind, only to discover what was already known.
What's troubling about the above is that in some cases our team can work around the issue but if we are not made aware of it, then there is little we can do.
How Can One Prevent a Forex Broker License Application from Being Rejected?
Given the above, the best way to prevent a forex broker license application from rejection is to be as transparent as possible about past complaints. Sometimes past issues are negligible and won't make a difference; in other cases the complaint can be material but our team may still be able to work around it by making adjustments. The major takeaway here is to avoid intentionally hiding or attempting to cover up a past issue.
Many license applicants assume that because the regulator is located in an obscure jurisdiction like Seychelles or Vanuatu that the regulator isn't sophisticated enough to find out, which is a costly assumption to make. Any regulatory body that offers licensing in the forex & CFD space with will be able to determine if a broker has had previous issues; trying to sneak this by them is a recipe for rejection.
Atomiq Consulting – Expertise in Forex Broker Licensing
Founded in 2014, our team has processed and received approval for dozens of applications for a global base of clients. If you are interested in applying for a forex broker license, we are the ideal partner to guide you through the process.
To learn more, don't hesitate to contact us today!
Have a look at some of the additional services our clients have found to be helpful in the growth of their business.