Mauritius Investment Dealer Forex License
With leverage restrictions on the rise throughout Europe and major regulatory changes underway in Australia, both established and new forex brokers alike are drawing their attention to Mauritius. Greater flexibility in leverage, competitive capital requirements, and tax optimization are just a few reasons Mauritius has grown in popularity over the past few years. If your forex broker is interested in applying for a license in Mauritius, Atomiq Consulting has the necessary experience and industry knowledge to help you along each step of the process.
Establishing an Investment Dealer License in Mauritius – How Does It Work?
To begin the application process, our team will need to collect basic documentation related to your business and directors.
Upon receiving all documents, the first step is selecting an entity name and proceeding to incorporate a GBL1 company in Mauritius.
Upon successful company registration, we'll then proceed with the license application.
During the application process we'll communicate with your brokerage about all updates and promptly discuss any additional clarifications or documents that may be required by the Mauritius FSC.
After the license has been approved, we'll then proceed with establishing a bank account.
Some Basic Facts About an Investment Dealer License in Mauritius 
Capital requirements are set at 1,000,000 MUR (roughly $30,000)
A local office in Mauritius is required
No restrictions on leverage, PAMM/MAM accounts, or IBs
Estimated time to receive license approval ranges from 6 – 8 months
Financial transactions in Mauritius are conducted in the local currency of Mauritius, which is the Mauritian Rupee (MUR)
Check Out Our YouTube Channel! 
Atomiq Consulting – Your Forex Broker Licensing Partner
If you would like to obtain a forex license in Mauritius, don't hesitate to contact Atomiq Consulting to explore our offer in further detail. Once we learn more about your business plans, we are happy to provide a quote and complete overview of the license process.
With decades of experience in the forex industry and a solid background in legal services, Atomiq Consulting is the ideal choice for a professional and efficient license application process in Mauritius.
Contact Us Today for a Free Price Quote!
To learn more about the process of applying for a forex broker license in Mauritius, discuss ongoing costs for the region, or to ask any other questions, don't hesitate to contact us today!
Mauritius Forex Broker License FAQ
Are there any licensed

Mauritius

 brokers currently for sale?
In addition to license consultation, we can also assist you in acquiring an existing offshore licensed broker. Because our offers vary based on availability in the market, it is best to contact us directly to discuss our current offers.
How many directors are required to obtain a Mauritius forex broker license?
A minimum of 2 directors are needed.
Which regulatory body oversees forex activities in Mauritius?
The Mauritius FSC (Financial Services Commission) regulates all financial activity related to forex & CFD trading in Mauritius.
Is Atomiq Consulting also able to assist with obtaining a bank account?
Yes, as part of our consultation services, we will also assist your newly licensed brokerage with obtaining a bank account in Mauritius.
What jurisdictions are similar to Mauritius?
Brokers considering offshore licensing options may also be interested in applying for a license in Seychelles. In addition, a license in the Cayman Islands should be another consideration.
Are there any deposit bonus restrictions with a Mauritius forex broker license?
No, the Mauritius FSC does not restrict forex brokers from offering deposit bonuses.
Is it possible to see a list of brokers that are currently regulated by the Mauritius FSC?
Yes, a complete directory of registered licensees can be found on the Mauritius FSC website.
How long does it take to obtain a forex broker license in Mauritius?
Each application must be reviewed on a case-by-case basis, however, the average approval time ranges between 6 to 8 months.

Blog Posts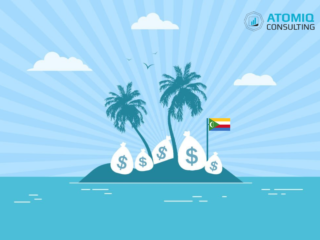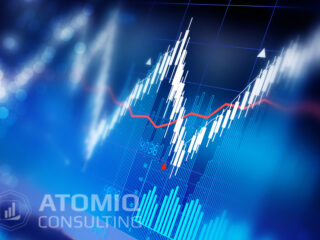 View all posts