13/04/2022
Seychelles Vs. Mauritius – Which Offshore Forex Broker License is Better?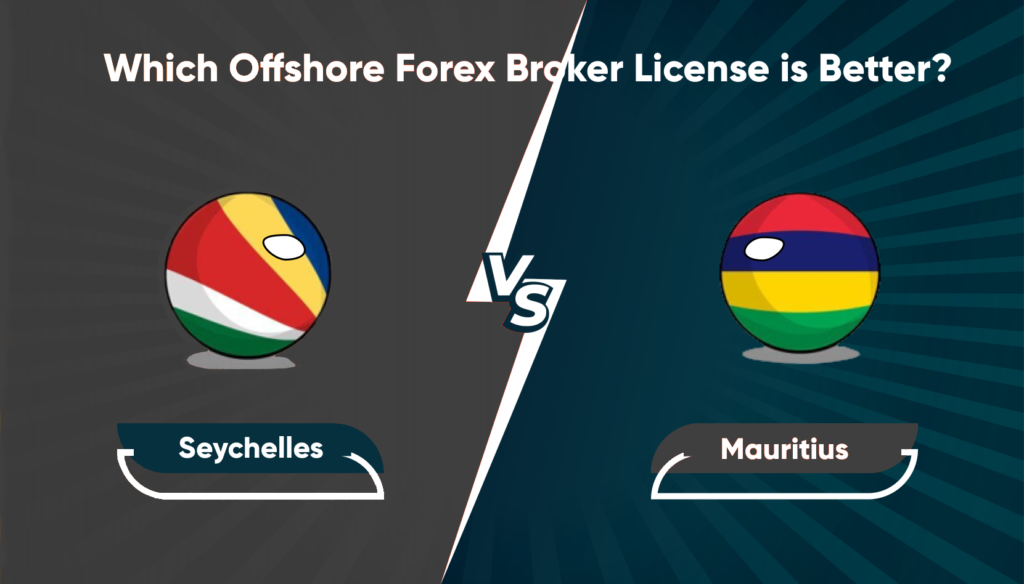 Due to our expertise in offshore forex broker licensing, we receive many requests about licensing options in Seychelles and Mauritius. While regions such as Vanuatu often come up in our discussions, Mauritius and Seychelles happen to be quite popular at the moment. Because we often have this conversation with our partners and potential clients, we'd like to share our knowledge in order to help out any forex brokers looking to obtain an offshore FX broker license.
Which Jurisdiction Offers the Best Banking Conditions, Mauritius or Seychelles?
On the topic of banking, our preference leans toward Mauritius. The main reason we favor Mauritius is that there are more local banks open to working with forex & CFD brokers when compared with Seychelles. The same situation applies for online payment processors (PSPs). While banking is not out of the question in Seychelles, options are limited. Additionally, our experience has shown that there are less PSPs willing to work with Seychelles licensed brokerages.
Seychelles Wins the Popularity Contest
It is difficult to determine why this is the case, however, we notice that Seychelles tends to be more popular as far as licensing requests go. Especially in the last years, Seychelles happens to be the most requested region by those who reach out to us for FX broker licensing consultation. This is not to say that every broker which approaches us obtains a license in Seychelles, rather it is usually the jurisdiction we are asked the most about during our initial discussions.
Which is Better for a Start Up or New Brokerage, Mauritius or Seychelles?
From our standpoint, Mauritius is the better choice for start up brokers with Vanuatu being another consideration. Seychelles is a more difficult license to obtain for start up brokers, which can be confirmed by simply visiting the regulator website. Most forex brokers licensed in Seychelles are established forex brokers. From our experience, a better option for startups would be Mauritius or Vanuatu.
The Bottom Line: It Depends
Deciding whether to go with Seychelles or Mauritius ultimately depends on factors which will vary from broker to broker. Banking is a top priority for some forex brokers while the prestige of a region or simply holding the license certificate satisfies others. The good news is that our team can assist you with any offshore broker license out there
Atomiq Consulting – Offshore Forex Broker Licensing Specialists
Founded in 2014, Atomiq Consulting has years of experience helping both new and established brokers obtain offshore licensing in Mauritius, Seychelles and many others. If your broker is looking for guidance in selecting a forex broker license, don't hesitate to reach out to us today!
Have a look at some of the additional services our clients have found to be helpful in the growth of their business.