30/06/2022
Important Changes to MT4 & MT5 White Label Policy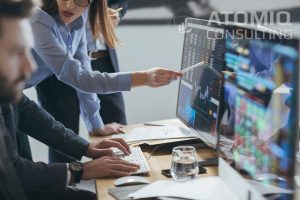 Over the past decade the barriers to entry have gone up significantly for the online forex & CFD trading industry. Not so long ago, it was possible to register a new unlicensed brokerage in practically any part of the world, obtain a bank account, payment services and then launch the business.
Forex broker licensing has now become a must for any broker looking to seriously compete in the online forex & CFD trading industry. As we've pointed out, banking is almost impossible to secure without having some type of financial license. This week the bar has been set even higher due to a recent policy change for those wishing to use MT4 and MT5 technology.
Groundbreaking Change in Policy for White Labels
Going forward, it will not be possible to obtain an MT4 or MT5 white label unless the new broker can prove it has a corporate bank account in the name of the registered / licensed entity. E-wallet type of bank accounts or PSPs are not sufficient enough based on our knowledge.
This change in policy implies that a forex broker license will now be a pre-requisite for using either MT4 or MT5. The reason is that obtaining a bank account without a financial license is just about impossible in 2022. While we are always open to changes, so far no bank has stepped up to allow unregulated brokers to use their services.
Prop Trading Now Requires a Financial License
The previous paragraph also applies to prop trading firms. Based on our information, MetaQuotes does not make an exemption for proprietary trading firms, which means a financial license will also be needed for prop firm start ups. At the moment any existing prop trading firm using MT4 or MT5 has been grandfathered in but that may not last forever. In fact, we would suggest that any existing prop firm using MT4 or MT5 strongly consider a backup in place before the business is abruptly terminated, a situation we are seeing happen this summer.
Explore Alternatives with Atomiq Consulting
Now that MT4 and MT5 are not possible to obtain without having a license, entrepreneurs looking to launch a new forex white label must explore alternate platforms. Fortunately, Atomiq Consulting can assist you.
We offer an startups and entrepreneurs looking to start a forex broker an amazing front end platform with desktop, mobile, and web capabilities. To schedule a demo, contact us today!
Have a look at some of the additional services our clients have found to be helpful in the growth of their business.