Cayman Islands (CIMA) Forex Broker License
The beautiful ocean views and tropical climate are nice perks, but not the main consideration for FX brokers looking to apply for a CIMA forex broker license in the Cayman Islands. With regulations in Europe and now Australia changing rapidly, offshore broker licenses are on the radars of both new and established brokers alike. If your forex brokerage is currently evaluating offshore license options, read on to discover why Atomiq Consulting is the ideal partner to assist you in obtaining a forex broker license in the Cayman Islands.
Establishing a CIMA Forex Broker License in Cayman Islands – How Does It Work?
We begin the process by having a discussion with your team about your plans for establishing a forex broker license in the Cayman Islands, business goals and any specific requirements.

If both parties agree that the Cayman Islands would be the best choice, we'll then ask for a complete overview of your brokerage: background information on all directors, company structure, business plan, marketing material as just a few examples.

Upon receipt and examination of the requested documentation, we will proceed to select a business name and formally incorporate a new entity in the Cayman Islands.

After the company has been successfully registered, we will commence with the license application.

During the application process our team will communicate any updates from the CIMA as soon as they are received.

Once the license has been approved, we'll proceed to assist your brokerage in establishing a bank account on the island.
Important Facts Related to FX Broker Licensing in the Cayman Islands 
The paid up capital is CI$100,000 which is roughly $125,000

No set restrictions on leverage

All business in Cayman Islands is conducted via the local currency, the Cayman Island dollar (CI)

Ability to operate both a Market Making as well as STP risk management model

The estimated time frame to receive the license is 6 – 8 months
Atomiq Consulting – Your Forex Broker Licensing Partner
Founded in 2014, Atomiq Consulting leverages its professionalism and years of experience in the online forex trading industry to deliver its clients the best guidance and know-how related to offshore and continental forex broker licenses.
Our positive track record, professionalism, and experience make Atomiq Consulting the ideal partner to guide you in obtaining a forex broker license in the Cayman Islands or your offshore jurisdiction of choice.
Contact Us Today In Order To Learn More About Obtaining a Forex Broker License in the Cayman Islands
If you would like to explore the license application process in more detail,  discuss timelines, or address any other questions related to the an FX broker license in the Cayman Islands, don't hesitate to contact our team of license consultants today!
FAQ Related to Obtaining a CIMA Forex License in Cayman Islands
Are there any CIMA licensed brokers currently for sale?
In addition to license consultation services, we are also able to assist our clients with the acquisition of an active or dormant offshore licensed broker. Because our offers vary based on availability in the market, it is best to contact us directly to explore this opportunity further.
What class of license does a forex broker receive after approval from the Cayman Islands CIMA?
The license class issued by the Cayman Islands CIMA is a broker-dealer, which is a Cayman Island Investment Management license.
Which regulatory body oversees online forex trading in the Cayman Islands?
Forex trading in the Cayman Islands is regulated by the Cayman Islands Monetary Authority (CIMA).
What is the required paid up capital for FX brokers licensed in the Cayman Islands?
Forex brokers licensed by the Cayman Islands CIMA must maintain $100,000 CI on deposit at all times which is roughly equivalent to $125,000.
Which offshore forex broker license jurisdictions are similar to Cayman Islands?
Forex brokers considering offshore licensing options may also be interested in applying for a forex broker license in the British Virgin Islands (BVI). An additional consideration would be a Seychelles forex license.
How long does it take to obtain a forex license in the Cayman Islands?
Once all documents have been received, a license is generally approved within 6- 8 months. Note that the specific approval time is very much dependent on the applicant and is determined on a case by case basis.
Which law governs forex trading & CFD trading in the Cayman Islands?
Forex trading falls under the category of "Securities Investment", which is officially governed by the Securities Investment Business Law.

Blog Posts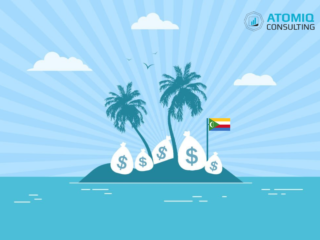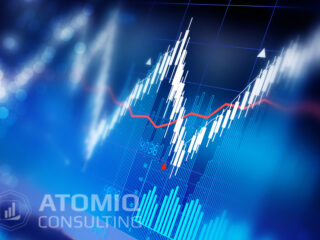 View all posts