About Us
Atomiq Consulting was formed in 2014 by a team of forex industry veterans. Our combined experience in the FX & CFD space exceeds 30 years and as we grow, this number only increases. We come from a diverse background of specialties which includes sales, technology, and marketing as just a few examples. Due to the global nature of our partnerships and network, we offer our clients a unique perspective on the forex & CFD trading industry that few consultation firms can compete with.
Why We Started Atomiq Consulting
As the forex industry has matured over the years, we recognized a demand for consultation services surrounding the myriad of changes impacting the market. These developments were most notable on the regulatory side of the business, which has experienced rapid changes in a relatively short period of time. It's not just regulation, but approaches to technology, marketing, and sales that are now evolving in parallel with the industry as a whole. For this reason, it is our belief that the knowledge we posses at Atomiq Consulting and our unique market perspective is invaluable to any broker, IB, hedge fund, money manager or technology provider active in the FX & CFD space.
Company Mission
Our goal at Atomiq Consulting is to be a single point of contact for knowledge and services related to the online forex and CFD space. The greatest value we offer to our clients is a simple and easy way to understand how the forex industry functions as well as guidance in navigating the current and future changes impacting online forex & CFD trading. Our in depth knowledge on a variety of subjects in the forex trading industry is evident from the over 100, detail rich articles we publish on our site, as well as the growing library of videos found on our YouTube channel. In our view, the knowledge we are amassing will only continue to expand in the years to come.
CEO – Jonathan Baumgart
Jonathan Baumgart graduated summa cum laude from the University of New Hampshire with a degree in Economics & International Affairs. He began his career in 2005 as a sales associate for FXCM in their New York and later Dallas offices. Being fluent in German, Jonathan was selected to help launch FXCM's Berlin office in 2010. He later parted with FXCM to join Boston Technologies where signifcant experience was gained on the liquidity, technology and operations side of the business. With experience under his belt from different facets of the industry, Jonathan chose to take a chance as an entrepreneur and launched Atomiq Consulting in 2014.
Zitadelle Advisory Group Partnership
In 2019, Atomiq Consulting established an official partnership with Zitadelle Advisory Group, a consultation firm with a focus on corporate services, payment institution licenses, bank account establishment, and financial services licensing. In addition to consultation services in the financial and payments sector, Zitadelle Advisory Group also offers guidance with either the sale or acquisition of a financial brokerage, bank, licensed payment institution or fintech business. For more details related to this partnership, make sure to visit our page as we will have further developments in the coming months.
---
Book a Meeting With One of Our Consultants Today!

Blog Posts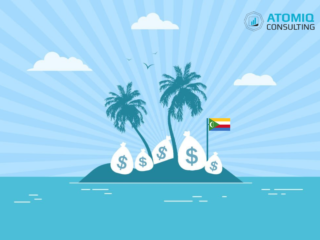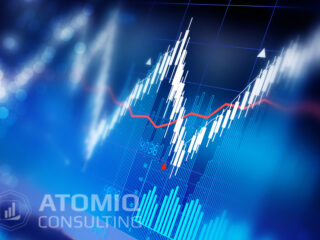 View all posts