Apply For Your British Virgin Islands (BVI) Forex License
In 2010, the BVI Financial Services Commission (FSC) formally established regulations pertaining to forex trading and investments, thereby setting the standard in licensing we see today. This doesn't imply, though, that BVI is a newcomer in the realm of financial services regulation. In fact, since the early 1990s, businesses of all shapes and sizes have found the British Virgin Islands to be an advantageous jurisdiction to incorporate their business and obtain licensing. Read on to discover why brokers of all shapes and sizes consider BVI to be the jurisdiction of choice for offshore licensing.
Establishing a Securities Dealer's License in BVI – How Does It Work?
To start the process, our team will need to gather some basic documentation related to your brokerage.

Upon receiving all required documents, the first step in the process is selecting a business name and incorporating the entity in BVI.

After successful company registration, we'll then proceed with the license application.

During the license application process we'll communicate with you regarding updates and any additional items that may be required.

Upon successful approval of the license, we'll then assist in establishing a bank account.
Important Facts Related to a British Virgin Islands (BVI) Forex License 
Capital is determined on a case-by-case basis during the application process; in some cases, it can be as high as $1,000,000

A local office in BVI is required

In addition to a physical office, the BVI FSC requires that local directors are appointed

Professional indemnity insurance is required in BVI

Total time to obtain a license varies between 3 to 5 months
Atomiq Consulting – Your Forex Broker Licensing Partner
Founded in 2014, Atomiq Consulting has been helping both new and established FX brokers obtain regulation in a variety of jurisdictions around the globe. If you are strongly considering a Securities Dealers license in BVI, we are the ideal partner to assist you with all steps of the process. Due to our positive track record, dedication to excellence, and industry knowledge, brokers around the globe recognize Atomiq Consulting as the ideal choice for assistance in establishing a forex broker license.
Get a Free Quote on a BVI Forex License Today!
To learn more about the set up process, fees, and other questions pertaining to a license in BVI, don't hesitate to contact us.
BVI Forex Broker License FAQ
After the BVI FX license has been approved, do you also assist with establishing a bank account?
Yes, as part of our services we will also assist in applying for a bank account.
What is the regulatory body which oversees forex trading in the British Virgin Islands?
The BVI FSC (Financial Services Commission) is the regulatory body which oversees financial activity in the British Virgin Islands.
Is Atomiq Consulting able to assist with locating an office?
Yes, we are able to help with obtaining an office and finding local staff to operate and manage it.
What are the minimum capital requirements?
Some jurisdictions have fixed capital requirements, for example when applying for a forex license in Cyprus, capital requirements are fixed at specific levels. In BVI, however, there are no fixed requirements, rather paid up capital is determined on a case by case basis.
Under what law or guidelines is forex regulated in BVI?
Forex regulation in BVI falls under the SIBA (Securities and Investment Business Act) revised in 2020.
How many directors are required to obtain a BVI forex broker license?
A minimum of 2 directors are needed.
What jurisdictions are similar to the British Virgin Islands?
Brokers considering offshore licensing options may also be interested in applying for a license in Seychelles. In addition, a license in the Cayman Islands should be another consideration.

Blog Posts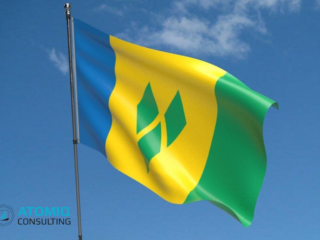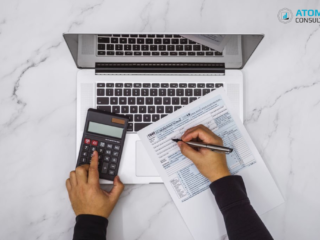 View all posts