17/06/2020
How Much Can Forex IBs / Affiliates Earn in the FX Market?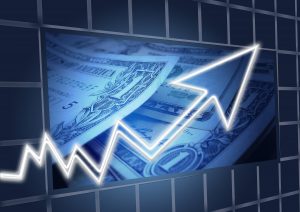 Whether you have traded FX yourself or recently stumbled upon this rapidly growing industry, you are probably wondering how much money one can earn as a forex IB or affiliate.
Like many questions we are asked, the answer depends on a variety of factors. Nevertheless, we can provide you a framework to follow in order to build out the numbers yourselves. Furthermore, if you would like a more in depth analysis, please contact us for a more detailed overview.
Important Factors to Consider when Determining How Much You Can Make as an FX IB
To start, we'll outline something that many of those new to FX trading may not be aware of, namely that IBs or affiliates are generally remunerated by the amount of volume their clients generate. This leads to some basic math, the more volume, the greater the rebates.
Let's say, for example, that an IB receives .1 of the spread charged to the trader on a round turn basis, ie 0.05 when the order is opened and 0.05 when it's closed. If one client makes 100 trades, then the rebate would be 10 pips. From here it's simply a matter of growing the client base, as more rebates are paid based off of volume.
The second point worth noting is that each broker has a unique pay out structure, usually tied to volume: the greater the volume, the more lucrative the payout. If you are a new IB, don't be surprised if the offer doesn't look spectacular, this is normal. Should your business grow, any smart broker will do everything they can to make sure you feel welcome as the book of business your broker generates can easily be transferred to a competing firm.
Finally, the location of your traders and style will play a role in how much can be earned. Traders who are running EAs or algorithms can be a great client to have but bear in mind that not all brokers will allow such strategies. Long term or medium term traders tend to be more profitable than day traders, but from the IB standpoint they won't generate as much volume. For this reason it's crucial to have a blend of clients from all backgrounds as relying too heavily on a single group of traders will make revenue more difficult to project.
Starting a Broker vs. Becoming an IB?
A common misconception is that IBs do not earn as much as those that start their own brokerages, which isn't entirely true. It's been our policy to always recommend that new brokers start the process as IBs and only take the leap into starting a broker when the revenue justifies it.
The logic is rather simple. A successful IB only needs to have a marketing campaign, website, and a good sales team. That's really it. When launching a forex broker though, the above is needed and much more. New FX brokers must navigate the ever changing landscape of banking & payments, establish their own technology which often includes hefty monthly fees, invest in more advanced accounting to cover for the expenses and potentially consider obtaining a license which can be a massive expense for a new brokerage.
Atomiq Consulting – Your Partner for Launching a Forex Broker or Becoming an Introducing Broker / Affiliate
If you'd like to become an IB in the FX market, please contact us. We are happy to email you a more extensive breakdown of potential earnings along with providing some insight about getting started. If you'd like to take the plunge and start your own forex brokerage, we are also more than happy to help you get started! Looking forward to hearing from you.
Have a look at some of the additional services our clients have found to be helpful in the growth of their business.