23/09/2018
How to Select the Best Jurisdiction when Applying for a Forex Broker License? 3 Important Guidelines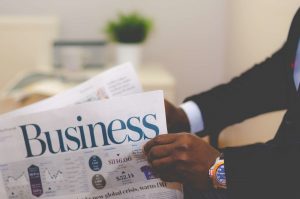 We speak with both new and existing forex brokers about global license jurisdictions on a daily basis. Due to the wealth of information available on the subject, it's often a challenge to determine which jurisdictions are worth considering.
Having successfully helped our clients obtain licenses in a variety of jurisdictions around the world, Atomiq Consulting is an excellent partner to guide you in the process of selecting a forex broker license. We are confident these guidelines will be helpful in your broker's decision making process.
1. Which Regions Does Your Broker Intend To Target?
Because online forex trading has universal appeal, your broker can literally target any region around the world. Although it's very tempting to try to enter the market of each and every region under the sun, this wouldn't be our recommendation, especially if you are applying for your first license.
Rather, we'd recommend initially focusing on one specific area or region as a starting point. From our perspective, this should help to narrow down the focus when selecting a forex broker license. This suggestion also applies to brokers that are currently regulated. As an example, forex brokers licensed in Asia should carefully decide upon the next region they wish to target, rather than trying to apply for a license in every region around the world at once.
2. How Much Capital Is At Your Disposal?
Despite what you may have read elsewhere, applying for a forex broker license will be a capital intensive undertaking; nearly every jurisdiction requires a physical office, at least 1 or 2 local employees, reporting requirements, as well as upfront capital.
It's important to also examine the costs of the specific region you have in mind. For example, obtaining an FCA forex broker license in the UK is quite costly on a month to month basis due to executive salaries, office rent in London, and reporting requirements. On the other hand, monthly costs in a region such as Labuan, Malaysia are far less capital intensive.
We are often asked for the best and cheapest forex license available, which unfortunately is no longer a reality as the industry has matured. It's our view that trade offs always have to be made when weighing the pros and cons of license jurisdictions. In many cases, the budget you have in place for a license will ultimately be the determining factor.
3. How Long Do You Wish to Wait?
Although online forex trading is now regulated across the globe, not every regulatory body holds the same standards for license approval. For example, a forex broker license in Cayman Islands can take quite a long time to obtain, especially when compared to other onshore regions. When we are asked about some of the most popular regions to obtain a license, such as Cyprus or the UK, we often come across disappointment when the time frame to receive approval is longer than initially expected.
When it comes to forex broker licenses, long approval times are simply a reality of the business. When deciding which jurisdiction to apply for, an important question to ask is what is more important to your business, time or money? The answer to this question will help to determine the proper path to take. In some situations, it may make sense to purchase a broker that is for sale. The reason is that a significant time is saved by acquiring an existing brokerage, especially in certain onshore regions.
Apply for a Forex Broker License with Atomiq Consulting
We hope the considerations outlined above were helpful in your broker's decision making process regarding forex broker licenses. Due to the ever changing nature of foreign exchange regulation, it is important to partner with a firm with knowledge and experience in this field, making Atomiq Consulting the ideal choice. Should you have further questions about applying for a forex broker license, whether onshore or offshore, don't hesitate to contact us today!

Have a look at some of the additional services our clients have found to be helpful in the growth of their business.