07/06/2017
Outsourcing Forex Services Can Be Very Positive – Just Ask Our Clients!
The term "outsourcing" sometimes carries a less than pleasant connotation. It's often assumed one is receiving an inferior, or lesser quality service just because it's not performed locally. In reality, the opposite experience is almost always the case: the service quality is better than what you might find locally, and often less expensive to boot!
Founded in 2014, Atomiq Consulting is a market leader in the outsourcing of a variety of services tailored to forex brokerages. Due to our years of industry experience and knowledge, we understand the types of products & services that forex brokers require to grow and maintain success. Consider just a few examples of the outsourced services we currently provide to our global client base:
MT4/MT5 Server & Administrator Outsourcing
Forex brokers working with MT4 or MT5 often require assistance both in the initial set up of the system as well as ongoing support. Unless you have an IT expert in house, it makes sense to outsource the ongoing support and administration of your MT4 or MT5 server. It's important to highlight that our services are not limited to MT4 or MT5 alone, rather we support the entire "ecosystem" of technology that integrates with MT4/MT5.
Consider just a few examples of our capabilities: we are able to assist with the configuration of liquidity bridges, troubleshoot hosting issues, as well as enable or disable plugins. Finally, our ongoing outsourced services include system active monitoring, proactive troubleshooting, and the implementation of best practices.
Not only does your broker save money in costs, valuable time is also saved. The reason your broker can save money is that a desk space, piles of paperwork, sick days, and holidays are all avoided when you outsource your IT support to Atomiq Consulting. Because our team of experts require no training, you also save valuable time as we can start as soon as the contract has been signed.
Forex Website Design & Trading Cabinet
Although it is quite easy to find a website designer, only a handful of companies specialize in the design of forex-related websites. For this reason, you have an edge when you partner with Atomiq Consulting for the design of your forex broker's website. We can accommodate nearly all requests that are presented to us and are more than happy to showcase out portfolio of sites we've designed in the past.
In addition to website design, your broker should strongly consider our Forex Trading Cabinet, which is an online portal that your clients can use to manage their accounts. It's important to highlight that our Forex Trading Cabinet technology isn't limited to just a portal for your clients. This technology also serves to automate a variety of operational tasks at your brokerage. Additionally, our technology offers your brokerage a multitude of reports & analytical tools that will no doubt provide valuable insights about the performance of your brokerage. We are able to offer the Forex Trader's Cabinet as a complement to our website design services, and if you already have a website, that's not an issue since we can easily integrate the technology into any existing website.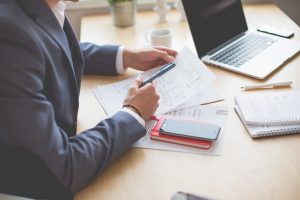 Risk Consultation & Dealing Desk Outsourcing
From our experience, the subject of dealing desk management is often underestimated, or simply overlooked by forex brokers. It's often assumed that risk management simply involves shuffling clients between various groups. The reality is that the proper management of your broker's book of business is a critical skill.
There are two main risks that brokers face when dealing desk management isn't taken seriously. The first is taking an overly cautious approach, and thereby sacrificing potential revenue. The other risk is to acting too aggressively, thereby putting the entire business on the line. The value in our risk consultation services is helping your broker determine the middle ground between both extremes, thereby guiding your broker with the development of a risk strategy that will allow for sustainable growth over time.
Forex Leads For Sale & Traffic Generation
One of the biggest challenges that forex brokers often face is keeping up with an ever changing marketing landscape. With technology evolving at such a rapid pace, what was an effective marketing strategy only a couple years ago may fail today. For this reason, your broker may wish to consider outsourcing marketing services to our team, especially forex lead generation & traffic.
Our team of marketing specialists are able to deliver high quality, "real time" leads from nearly every location around the globe. Rather than spending months of time and energy trying to develop a marketing strategy in house, it may make more sense from a cost perspective to outsource your marketing department to our team of experts.
Atomiq Consulting – Your Partner For Outsourced Forex Services
Atomiq Consulting has been helping brokers around the globe grow and scale their businesses via our outsourced services options. Whether it's assistance with the design of a forex broker website, IT outsourcing, or guidance with lead generation, we are the ideal partner to help your broker grow and maintain success.
To learn more about how we can help your broker get started with any of our services, don't hesitate to contact us today!
Have a look at some of the additional services our clients have found to be helpful in the growth of their business.