23/04/2016
What is the Best Jurisdiction to Incorporate a New Forex Broker?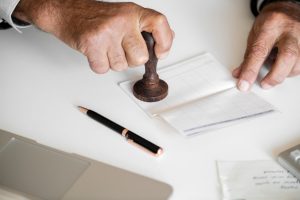 Entrepreneurs and investors that are interested in starting their own forex brokerages must carefully consider the jurisdiction in which their broker is incorporated. Because the company registration of a new forex broker in the wrong jurisdiction can be a costly mistake, we wish to emphasize that this decision should not be taken lightly. The guidelines which follow should serve to help new forex brokers that are curious about where to incorporate their new business.
Forex Broker License Vs. Company Incorporation/Registration
We strongly recommend against incorporating a new forex broker in a jurisdiction that requires a license. As an example, attempting to launch a forex brokerage in Cyprus by simply incorporating a new business entity there would violate the regulations set forth by the Cyprus Securities and Exchange Commission (CYSEC). Should you wish to obtain a license in Cyprus at some stage in the future, the application could be rejected automatically if it's determined that you had previously tried to operate there without a license.
You may then ask which jurisdictions require a forex license to legally operate? As a reference point, consider the many regions around the globe in which we help our clients obtain forex broker licenses. If you are interested in any of those particular jurisdictions, it makes more sense to simply apply for a forex broker license.
Offshore Considerations for Forex Broker Incorporation
Because it's not wise to incorporate the business in a jurisdiction with a known regulatory regime, an offshore incorporation is often the ideal choice. Those new to the forex industry must exercise caution here as well. Because many offshore jurisdictions also issue forex licenses, new brokers who attempt to incorporate in these regions will face the same challenges outlined in the previous section. For this reason, it's important to partner with a consulting firm experienced in the various offshore and local jurisdictions that cater to new forex brokers.
Atomiq Consulting – Banking and Incorporation Services for Forex Brokers
The ideal jurisdiction for your brokerage will depend on several factors: the type of broker you are looking to start, regions you wish to target, and the ultimate goals you've set forth for the future of your business. When it comes to the incorporation of a new forex broker, there really isn't a "one size fits all" approach as we've found each of our clients has a unique approach to their business.
For assistance in determining the best jurisdiction to incorporate your new forex broker, don't hesitate to contact us today. Not only can we provide guidance in the registration of your new business entity, we also can assist with payment solutions for your new brokerage. In addition, should your broker require access to payment processing services and payment gateways, we are happy to offer you several of our solutions. We look forward to hearing from you!
Have a look at some of the additional services our clients have found to be helpful in the growth of their business.