27/10/2020
ASIC's Product Intervention Calls for Reduced Leverage and Negative Balance Protection in Australia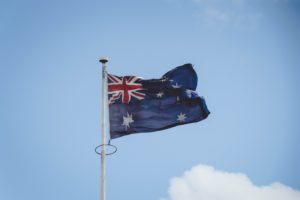 The Australian Securities & Investments Commission, commonly referred to as ASIC recently announced significant changes regarding the regulation of forex and CFD products in Australia. The announcement, officially referred to as 20-254MR ASIC product intervention, will enact changes that were anticipated for at least a year by the forex trading community in Australia.
How exactly will forex regulations change in Australia after this recent decision by ASIC? There are 3 main updates to forex regulation in Australia which come into effect starting on March 29, 2021.
ASIC's Product Intervention Calls for Reduced Leverage in Australia
One of the most talked about aspects of this product intervention centers on the reduced leverage that ASIC licensed brokers will now be subject to. Previously, forex brokers in Australia were able to offer up to 500:1 leverage. Starting in March, the maximum leverage that ASIC regulated forex brokers will be allowed to offer is 30:1 for major FX pairs.
The leverage not just on the major FX pairs is set to be reduced but also the minor pairs and CFDs. For example, leverage on minor FX pairs has been reduced to 20:1. The same leverage, namely 20:1, also will apply to major stock indices long with gold and silver. Commodity CFDs and minor stock market indices will see a reduction to 10:1; 5:1 is the new level set for single share CFDs. Finally, crypto CFDs can be traded up to 2:1
Per ASIC's Product Intervention Australian Forex Brokers Must Now Offer Negative Balance Protection
In addition to the across the board leverage reduction, ASIC will also require all licensed forex brokers in Australia to offer negative balance protection to their clients. Not only must brokers now pay attention to client balances, they must also review their margin call policy in order to prevent further client losses when account balances reach dangerous levels.
Deposit Bonuses, Credits and Other Promotions are Now Prohibited in Australia
The final aspect of this ruling was to eliminate the type of promotions that often encourage traders to increase volume. Starting on March 29th, ASIC licensed forex brokers will be prohibited from offering deposit bonuses or other types of trading credits. Furthermore, prize give aways and other incenvtives are no longer allowed.
Atomiq Consulting – Forex Broker Licensing Consultation
Many forex brokers are now researching alternative fx broker licensing jurisdictions that will offer the type of leverage that the trading community has come to demand. If your broker is looking for alternative licensing options to consider, Atomiq Consulting is the ideal partner to assist you further.
To learn more about obtaining an offshore forex broker license, don't hesitate to contact our team of consultants today. We are more than happy to explain the many advantages of obtaining a forex broker license
Have a look at some of the additional services our clients have found to be helpful in the growth of their business.