23/04/2019
The 3 Most Important Factors to Consider When Applying for a Forex Broker License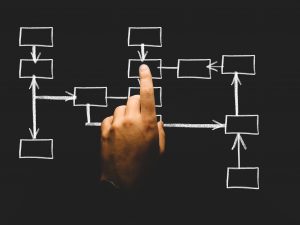 Because it is a commitment of both time and money, obtaining a forex broker license requires thought and careful planning. For this reason, it's important to partner with a consultation firm that is familiar with the latest regulatory policy and changes, especially since developments happen rather quickly in the forex industry. Having had countless discussions with new and existing clients pertaining to forex broker licenses, we can boil down the decision process to three main areas of consideration.
1. Capital Requirements
Nearly all reliable license jurisdictions will require some form of capital commitment. Simply put, global regulators will require that a set amount of funds are held in a local bank account for the duration that the broker is licensed. Specific capital varies from region to region. In Labuan, Malaysia, for example, capital is fixed at 500,000 RM (Malaysia Ringgit). In BVI, though It's a different scenario altogether, where the capital is determined after the license has been granted.
2. Office and Staff Requirements
Nowadays nearly all license jurisdictions require a physical office with local employees. The quantity of staff members, however, varies from jurisdiction to jurisdiction. For example, those looking to apply for a forex license in Cyprus, should expect to have at least 4 local employees in their office, which is one of the more extreme cases; on average most regulators require a minimum of 1 to 2 local employees.
3. Ease in Obtaining a Bank Account
Banking is by far the biggest challenge that forex brokers will face when deciding upon the proper jurisdiction to obtain a forex broker license. It's important for brokers to understand that local banks have their own policies, which may not be in line with the regulator that approved the license. Before deciding upon a region for your forex broker license, it's important to understand what banking options will be available.
Atomiq Consulting – Forex Broker License Expertise
Our brief outline is just a small sample of our industry expertise and knowledge surrounding forex broker licenses. To learn more about our top recommended regions, discuss your preferred license areas in more detail or ask any other questions related to forex broker licenses, don't hesitate to contact our team. We look forward to hearing from you!

Have a look at some of the additional services our clients have found to be helpful in the growth of their business.