28/03/2018
4 New Guidelines Pertaining to Forex Broker Licenses in Labuan, Malaysia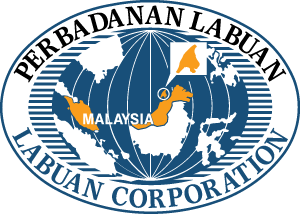 The Labuan Financial Services Authority (LFSA), which is the regulatory body that oversees forex trading in Labuan, Malaysia has recently announced several changes pertaining to their regulation of forex broker licenses. Those interested in applying for an FX broker license in Labuan should be aware of these recent updates, which we've outlined in detail below:
1. Increased Capital Requirements
Initially capital requirements were set at a threshold of RM 365,000 (Maylasia Ringgit), equivalent to roughly $90,000. As a result of these new changes, the amount of paid up capital has been increased to RM 500,000, which is roughly $125,000. Although capital levels are now slightly higher, an advantage in being licensed in Labuan, Malaysia is that the paid up capital can be offset by business expenditures, something not common to other jurisdictions.
2. Maximum Leverage Updated
The Labuan Financial services authority (LFSA) has put a cap on leverage, which is now set at 100:1. It's important to highlight that there is not a separate threshold for CFDs or other products, meaning 100:1 leverage can be offered for all trading products. Despite the ceiling, this is quite a generous amount of leverage, especially when compared jurisdictions like Cyprus or the United Kingdom where far less leverage is available.
3. Approval of Activity in Foreign Jurisdictions Now Required
Prior to commencing business operations, forex brokers licensed in Labuan will be required to provide approvals obtained from the appropriate authorities in their intended operating market to the LFSA. In essence, if your broker wishes to target certain countries or regions, prior approval may be required before permission is granted from the LFSA. For a specific clarification on this point, feel free to reach out to us as we are happy to discuss it in further detail.
4. New Requirements for Local Directors and Expenditure Threshold
Per the new announcement, forex brokers licensed by the LFSA are now required to have at least two local employees based physically in Labuan. Additionally, the brokerage must expend a minimum of $20,000, which shouldn't be an issue for the majority of brokers interested in establishing a license in Malaysia. Nevertheless, should this be a potential issue, we are happy to provide guidance on ways to effectively meet this expenditure level and receive license approval.
Atomiq Consulting – Your FX Broker Licensing Partner
We understand that the process of checking regulatory boxes can be both painstaking and overwhelming. For this reason, our consultation services are an ideal choice for brokers that value the guidance of industry experts.
At Atomiq Consulting, we offer a wealth of expertise and experience to our clients. Whether you are an investor looking to launch your own forex broker, or an established brokerage, we are the ideal partner to guide you during all steps of the process. For further assistance in establishing your forex broker license in Labuan, don't hesitate to contact us today!

Have a look at some of the additional services our clients have found to be helpful in the growth of their business.