12/07/2016
4 Reasons St. Vincent and the Grenadines is the Optimal Region to Incorporate Your New Forex Broker
Company incorporation/formation is an essential component for any new forex broker. With many offshore jurisdictions to consider, it can often be a challenge to determine which region is the best fit, especially if you are in the process of launching your own forex brokerage.
Because the forex industry is constantly changing, being slowed down by a drawn out registration process can cost valuable time and money. It's difficult enough to market and build a base of clients in today's competitive industry, making it crucial to carefully select a jurisdiction that allows your forex brokerage to get started both quickly and efficiently.
For these reasons, a company incorporation in St. Vincent and the Grenadines is one of the best choices for new FX brokers looking for a suitable offshore region to kick start their business.
Why St. Vincent & The Grenadines? – 4 Major Advantages
1) Setting Up an Offshore Incorpration in St. Vincent & The Grenadines is Cost Effective – An SVG company formation is one of the most cost effective incorporation options available, allowing new brokers to get started with plenty of room for marketing, sales and operational budgets. Although we strongly recommend applying for a forex broker license, it's not necessary when just starting a new forex broker, making an St. Vincent an excellent region to initially incorporate your new brokerage.
2) Speed of Formation – It only takes a few weeks to fully register a new business entity in St. Vincent, making it possible to launch your brokerage quickly and efficiently. All that's needed to start the process are some basic KYC documents and the desired business name. Once our team receives these details, we'll then begin the incorporation process.
3) Major Tax Advantages for St. Vincent IBCs – A major advantage in establishing an International Business Company (IBC) in St. Vincent & the Grenadines is that taxes do not need to be paid for the first 25 years of incorporation. In addition, those who operate a St. Vincent IBC do not need to worry about estate tax, income tax, or corporate taxes.
4) An Excellent Starting Point for Your New Broker – Registration in St. Vincent and the Grenadines should be viewed as a launching pad for further expansion and growth. If you are just getting started, in most cases it doesn't make sense to immediately obtain a license. For this reason. St. Vincent is a great place to start, but just the beginning. As your broker scales in business, we strongly recommend obtaining a forex broker license in order to become more competitive as well as improve your broker's banking & payment options.
Additional Advantages of a St. Vincent & the Grenadines IBC Incorporation
Only a single director is needed to incorporate the business
A physical presence in St. Vincent is not required; directors as well as shareholders can hold meetings anywhere in the world
No need to file an annual report
There isn't a set limit on share capital; only $1 is required to start
Non-resident shareholders are exempt from income, capital gains and corporate taxes in St. Vincent
Atomiq Consulting – Your Partner for Company Incorporation & Forex Broker Licensing Consultation
Atomiq Consulting specializes in company incorporation services, forex broker licensing, and bank account consultation for brokers in the forex & CFD space. Our team of incorporation specialists are more than happy to assist your brokerage in setting up an entity in St. Vincent and the Grenadines, or comparable offshore regions.
To obtain a price quote, ask some basic questions or learn more about offshore incorporation options, don't hesitate to contact us today!
In addition to forex broker licensing services and company incorporation consultation, we can also assist you with: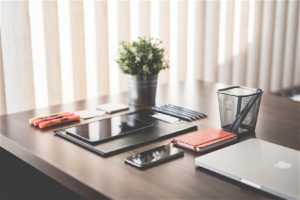 St. Vincent and the Grenadines FAQ
What type of privacy protection does St. Vincent offer? >
What does IBC stand for? >
What's a bearer share? >
What is SVG? >
Have a look at some of the additional services our clients have found to be helpful in the growth of their business.