24/10/2016
Why Consider a Vanuatu (VFSC) Forex License?
Vanuatu is increasingly becoming a popular jurisdiction to establish a fully licensed forex brokerage. When selecting a forex broker license, factors such as on-going costs, license processing time, and local taxes should be kept in mind at all times. It's also crucial to partner with a consulting firm that is familiar with the myriad of regulatory changes happening in the forex industry, making Atomiq Consulting the ideal firm to assist you with your forex broker license application. When deciding upon the best regulatory jurisdiction for your forex brokerage, consider just a few reasons reasons to apply for a Vanuatu forex license.
1. Speed of Set Up
The processing time in Vanuatu is quite competitive when compared to other jurisdictions. Assuming all documents are received in a timely fashion, a license can be granted in as little as 3 months. Bear in mind that that license applications in other jurisdictions take far longer to complete. For example, it's not uncommon to receive approval for a Cyprus (CySec) forex license after waiting a full 12 months. For this reason, forex brokers that are interested in receiving a license more quickly, should strongly consider applying for a Vanuatu forex
2. A Forex Broker License in Vanuatu is Cost Effective To Maintain
Secondly, the costs to operate and maintain a Vanuatu license are quite competitive, especially when compared to offshore regions like Belize or Seychelles. If you are in the process of launching your own forex brokerage, it may make more financial sense to start off with a license in Vanuatu. The costs saved by initally operating your brokerage out of Vanuatu can be put towards developing a marketing strategy or building a sales team. It's because of these costs savings that more and more brokers now look to Vanuatu to establish their forex licenses.
3. A Vanuatu Dealers In Securities License Offers Flexibility
Establishing a forex broker license in Vanuatu offers flexibility when compared to other regions. Unlike a license in Labuan, Malaysia where leverage is capped at 100:1, there are no leverage restrictions for forex brokers licensed in Vanuatu. In addition, VFSC licensed forex brokers are able to operate as either STP or marketing making firms. As a final consideration, the Vanuatu VFSC permits PAMM/MAM accounts as well as money management services.
Atomiq Consulting – Your Partner For Forex Broker Registration in Vanuatu
Due to the savings in cost and time as well as flexibility, Vanuatu is a perfect choice for brokers that are looking to quickly establish a forex license. Given our unique knowledge of global regulations and prior industry experience, Atomiq Consulting is the best partner to assist you in obtaining your VFSC broker license in Vanuatu.
To learn more about the license application process or to simply request a price quote, feel free to reach out to our team of specialists today.
Contact Us
In addition to our forex broker license expertise, we are also able to assist you with the following services: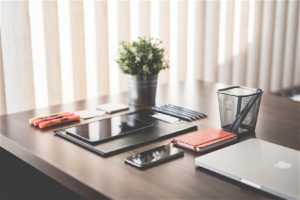 Vanuatu Company Formation & Set Up FAQ
How long does it take to set up the bank account?
Once the company and license have been established, this will take an additional 2 – 3 weeks.
Is a local director in Vanuatu needed?
No
Are there any offshore

jurisdictions

similar to Vanuatu?
If your broker is considering a license in Vanuatu, some comparable regions would be Seychelles. Your broker may also wish to consider a license in the Cayman Islands.
Does this license allow me to manage funds or run a hedge fund?
Yes
Is a license in St. Vincent (SVG) similar to Vanuatu?
No. St. Vincent does not offer forex licenses, instead you are only able to register a new business entity there. For this reason, holding a license in Vanuatu is superior to a simple offshore company registration in St. Vincent.
Have a look at some of the additional services our clients have found to be helpful in the growth of their business.