01/05/2021
How to Get a Forex Broker License?
Atomiq Consulting has helped a variety of both new and established FX brokers obtain a forex broker license in jurisdictions around the globe. Given our positive track record and knowledge of forex regulation, we are the ideal firm to outline exactly how to get a forex broker license.
We'll break down the process in today's post, providing easy to follow steps, so even if you are new to FX trading, it should be simple to understand how to get a forex broker license.
#1. How much Investment Capital is Needed to get a Forex Broker License?
Similar to any venture, one of the starting points in deciding whether or not to proceed with a forex boker license relates to the capital required. As far as the amount of capital needed to get a forex broker license, this will greatly depend on the desired jurisdiction.
To provide some guidance, with the exception of Vanuatu, nearly all regulated jurisdictions will require a local office and staff so these costs must be factored into the equation. Paid up capital is also a consideration with regions like Cyprus requiring 125,000 at a minimum; capital requirements go up from there. For a complete rundown on pricing, it is best to contact our consultants who can provide further details.
#2. What Type of FX Broker License are You Looking for?
Licenses come in all shapes and sizes although the main factors separating them are based on risk management preferences: A book vs. B book. Not only do permissions vastly differ between these license types so does capital and other requirements.
Other considerations will be the maximum leverage allowed by the regulator, ease of obtaining a bank account, and the costs outlined in the previous point. Bear in mind that obtaining a forex broker license requires trade-offs as it is rare to find a license that meets nearly every requirement you are looking for.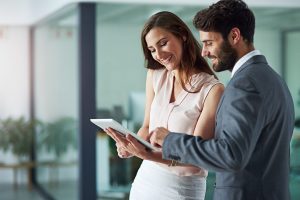 #3. Business Structure
Bear in mind that even if you have the necessary funds, it doesn't guarantee that a regulator will approve the license. Many regulators, especially those in Europe, will also wish to see how the company is structured. Generally speaking, if a company is part of another holding entity where ownership isn't transparent, a regulator may not grant the license. Remember, the purpose in obtaining a license is transparency.
Additionally, your broker must have the proper structure as it directors who have the necessary experience. In some cases you may need to outsource the directors or hire an outsider into your team to fulfill the regulatory requirements.
#4. An Alternative Approach – Forex Brokers for Sale
Another option to consider is to acquire an existing forex brokerage. In many regulatory jurisdictions, the acquisition process is faster than applying while in others it ends up being the same. As a general rule, it is usually faster to acquire a forex broker license than apply for one from the beginning. If you'd like to explore our current offering of FX brokers for sale, please contact us.
Atomiq Consulting – Experience in Applying for an FX Broker License
Atomiq Consulting is an industry leader in providing forex broker licensing consultation. Since our company founding in 2014, we have helped brokers across the globe successfully obtain licensing in a variety of jurisdictions.
To learn more about our services, feel free to contact us.
Have a look at some of the additional services our clients have found to be helpful in the growth of their business.