01/05/2021
How to Get a Forex Broker License?
Atomiq Consulting has years of experience helping both new and established FX brokers obtain a forex broker license in a variety of jurisdictions around the globe. Given our positive track record, industry experience and in depth knowledge of forex regulation, we are the ideal consulting firm to outline exactly how to get a forex broker license.
If you are looking to get a forex broker license, we'll provide some easy to follow steps in this post. Even if you are relatively new to FX trading, we'll aim to keep this guide as simple as possible. With that said, our team of consultants are always available to chat with you further about forex broker licensing.
#1. How much Investment Capital is Needed to get a Forex Broker License?
Similar to any new business venture, one of the initial considerations in deciding whether or not to get a forex boker license relates to the amount of investment capital required to get started. Before diving into specifics, there are 2 forms of capital we'll discuss: capital in terms of the total amount needed to get a forex broker license as well as the amount of regulatory capital needed to be approved for a license.
Let's start with regulatory capital. The amount of capital that regulators will require from a newly licensed forex broker will greatly depend on the desired jurisdiction. To provide some perspective, in Vanuatu the capital – more specifically a government bond – is set at $50,000. This can be contrasted to a Cyprus forex broker license where the capital is fixed at 125,000 Euro. As these two examples illustrate, capital varies from region to region, meaning the total costs to get a forex license will really depend on the desired jurisdiction.
As far as the total investment capital, once again this depends on the jurisdiction. With the exception of Vanuatu, nearly all jurisdictions which regulate forex will require a local office and directors. At a minimum, these variables must be factored into the equation. There are also annual government fees, accounting, and compliance costs that vary greatly from jurisdiction to jurisdiction. For a complete rundown on pricing, it is best to contact our consultants who can provide further details.
#2. What Type of FX Broker License are You Looking for?
Forex broker licenses come in all shapes and sizes. With that said, one of the main factors that distinguishes one jurisdiction from another are risk management permissions. Most offshore jurisdictions allow for "market making" while certain regions like Labuan, Malaysia only permit STP or "A-book." Finally, some regions offer both such as Cyprus where the requirements for STP and B book vastly differ from one another.
Not only do permissions vastly differ between different regions so does capital and other requirements. Consider the maximum allowable leverage. In Australia, this was recently reduced to 30:1 for FX pairs; while in many offshore jurisdictions there really isn't any limit.
Bear in mind that obtaining a forex broker license requires trade-offs as it is rare to find a license that meets nearly every requirement you are looking for.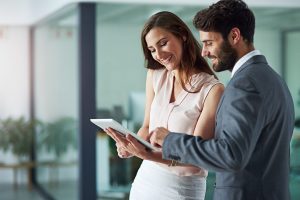 #3. Business Structure
Bear in mind that even if your brokerage has the necessary funds to apply for a license, that doesn't necessarily guarantee that a regulator will approve the application. Many regulators, especially those in Europe, will pay special care to the structure of the company. Generally speaking, if the company looking to obtain the license is part of another holding entity where ownership isn't transparent, a regulator may be hesitant to grant the license. Remember, the purpose in obtaining a license to create transparency, not avoid it.
Additionally, your brokerage must have the proper corporate structure to be approved in many jurisdictions. If the owners of the business are outside the world of finance, external directors may be required in order to obtain approval. This is the case because regulators don't wish to allow those with funds but limited experience to "buy" their way into a license. In some cases you may need to outsource the directors or hire an outsider into your team to fulfill the regulatory requirements.
#4. An Alternative Approach – Forex Brokers for Sale
Another option to consider is to acquire an existing forex brokerage. In many regulatory jurisdictions, the acquisition process is faster than applying while in others it ends up being the same. As a general rule, it is usually faster to acquire a forex broker license than apply for one from the beginning. If you'd like to explore our current offering of FX brokers for sale, please contact us.
Atomiq Consulting – Experience in Applying for an FX Broker License
Atomiq Consulting is an industry leader in providing forex broker licensing consultation. Since our company founding in 2014, we have helped brokers across the globe successfully obtain licensing in a variety of jurisdictions.
To learn more about our services, feel free to contact us.
Have a look at some of the additional services our clients have found to be helpful in the growth of their business.