05/12/2019
Proposed Changes to Vanuatu (VFSC) Financial Dealers / Forex Broker License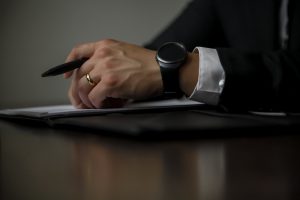 The regulatory landscape in the forex industry is constantly changing, with proposed amendments to Securities / Financial Dealers License in Vanuatu being a recent example. In the coming weeks the VFSC (Vanuatu Financial Services Commission) will be meeting to formally enact upon proposed legislation that will change certain aspects of the current license framework. No specific details have been published yet, however, we will be providing an update to this post upon receiving official confirmation.
What Changes Are Being Proposed by the VFSC?
1) A physical office in Vanuatu will now be a mandatory requirement.
2) One company director must physically reside in Vanuatu for a minimum of 6 months out of the calendar year.
The proposed changes would immediately impact new license applications, however, existing firms holding a Financial Dealers License would have a 12 month grace period to comply with the changes. It's important to highlight that no changes have taken place yet, so the above is simply our analysis of what the outcome will most likely be.
A Positive Improvement for Vanuatu's Reputation
The efforts by the VFSC to improve the transparency and reputation of this license should be welcomed by both existing license holders as well as brokers interested in obtaining a new forex license in Vanuatu. The reason is that Vanuatu is taking efforts to improve the image of its license by setting a slightly higher standard for new applicants. The intended effect will be to separate the serious brokerages from those only looking for an inexpensive license alternative, which are quickly becoming more and more difficult to find.
Atomiq Consulting – Your Partner for Licensing & Consultation Services in Vanuatu
If your forex broker is looking to obtain a license in Vanuatu then Atomiq Consulting is the ideal partner to assist you with all aspects of the process: establishing a local company, the application itself, banking and access to payment service providers (PSPs). Additionally, if you currently hold a license in Vanuatu and require guidance in securing an office or appointing a local director, we are more than happy to assist you further.
To discuss our consultation services in Vanuatu in more detail, obtain a price quote for a license or explore similar offshore license destinations, don't hesitate to contact us today!
Have a look at some of the additional services our clients have found to be helpful in the growth of their business.