03/11/2021
The Vanuatu VFSC Announces a Mandatory Office Requirement for All Licensed Forex Brokers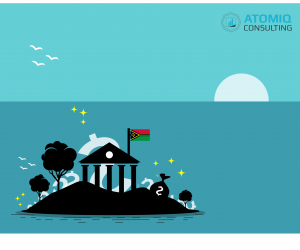 In a decision that the FX & CFD investment community has been anticipating for several years, the Vanuatu VFSC has officially passed their proposed physical presence requirement into law.
We'll outline how these changes affect FX broker in today's post. Specifically, we'll discuss how this amendment by the VFSC will impact both licensed Vanuatu forex brokers as well as new brokers interested in applying for a Vanuatu forex broker license.
How does the VFSC Office Requirement Impact Existing FX & CFD Brokers?
The Vanuatu VFSC now offers two options for licensed Security Dealers. We'll begin with the first option, which is to open a physical office on the island. It's worth highlighting that the VFSC explicitly mandates that this office space should not be shared with any other businesses; in other words it must be a dedicated physical office space.
In addition to the physical office requirement, a minimum of one employee must physically reside in Vanuatu and work full time in the dedicated office space referenced in the previous paragraph. This means that going forward, forex brokers licensed in Vanuatu can no longer operate without a physical presence. This change is quite drastic for long time license holders in Vanuatu since they were able to operate for years without a license, a point we outlined several years ago when the idea was first proposed.
Vanuatu Licensed Resident Manager – An Alternative for Licensed Forex Brokers in Vanuatu
The second option is for the licensed broker to hire a resident office manager. This option is advantageous for brokers who do not wish to relocate a staff member to the island. Instead, they are able to hire a licensed resident manager to overtake these responsibilities.
When considering this option, it's important to emphasize that there are specific requirements for resident managers which must receive approval from the VFSC. Despite the stricter criteria in manager selection, this option is appealing to licensed brokers that would prefer to outsource the requirement, a service our group can assist with. 
How Do These New Requirements Impact Licensed Vanuatu Forex Brokers?
Because this change was announced only recently, licensed VFSC Security Dealers will have a 12 month grace period to accommodate the new requirements. This grace period will also apply to pending Security Dealer applications. Note, however, that any new applicants must adhere to these requirements in order to receive approval and no grace period is offered.
Atomiq Consulting – Vanuatu Forex Broker License Expertise
Since 2014, Atomiq Consulting has guided countless forex & CFD brokers with their license application in Vanuatu. Our knowledge, industry expertise, and commitment to excellence make Atomiq Consulting the ideal partner for obtaining a forex broker license in Vanuatu.
To learn more about the costs involved in obtaining a forex broker license in Vanuatu, discuss the latest resident manager requirement, or speak with one of our consultants, don't hesitate to contact us today!
Have a look at some of the additional services our clients have found to be helpful in the growth of their business.