07/04/2022
Capital Requirements for a Forex Broker License in Vanuatu – Understanding the Vanuatu Bond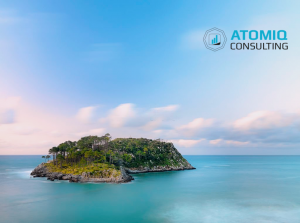 When it comes to forex broker regulation, each jurisdiction has a unique set of requirements which often are not found in other regions. The required paid up capital of $50,000 in Vanuatu is one such example. As a starting point, it's important to understand the nature of the capital requirement for licensed FX brokers in Vanuatu.
The Vanuatu $50,000 Bond Is Not Paid Up Capital
Many consultants refer to the $50,000 needed to obtain a forex broker license in Vanuatu as capital, or paid up capital. This is actually a misleading statement. The reason is that the $50,000 required by the Vanuatu Financial Services Commission (VFSC) for license approval is paid in the form of a government bond.
Vanuatu differs from regions like Mauritius or Seychelles, where the capital can be recovered via bank withdrawal upon closure of the license. Instead, should a broker close out their business in Vanuatu, they would then need to appeal directly to the VFSC for the recovery of these funds. It should be clear that this is a more time consuming process than the simple withdrawal of money from a corporate bank account. We estimate it could take several months.
An Alternative to Recovering the $50,000 Paid Up Capital
Our advice for any licensed forex broker in Vanuatu that wishes to exit the market is to sell the licensed entity. It is quite common to build the $50,000 into the sale price of the license so that the funds are indirectly recouped vi a successful sale. This often saves time as the selling party can quickly walk away with their funds rather than wait for the VFSC to release them.
Atomiq Consulting – Consultation Regarding Obtaining a Forex Broker License in Vanuatu
Our team has successfully obtained licenses in Vanuatu for a variety of global clients making us the ideal partner for guidance in applying for an FX broker license in Vanuatu. To learn more about the pricing, estimated set up time, and address any other questions related to Vanuatu, don't hesitate to contact us today!
Have a look at some of the additional services our clients have found to be helpful in the growth of their business.