18/06/2020
The Bahamas SCB Enacts Sweeping Changes for Bahamas Forex Broker License Applicants and Licensees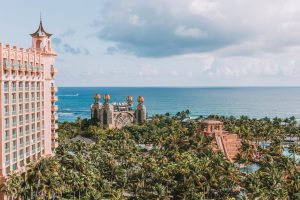 In a recent landmark decision, the Bahamas SCB has enacted annual and quarterly cost increases for both licensed brokers as well as new forex broker license applicants. The Securities Commission of the Bahamas (SCB) officially set these changes into law on May 27th, 2020. As a result, FX brokers which initially expressed interest in applying for a forex broker license in the Bahamas are now considering alternative offshore jurisdictions.
How do the Changes by the Bahamas SCB Impact Licensed Forex Brokers?
The specific changes by the Bahamas Securities Commission involve an increase in broker operating costs on a variety of levels. A brief summary of the updated fees are found below:
The fee to apply for a forex broker license in Bahamas has increased
In addition to an application fee for new licenses, a $15,000 (US Dollars) registration fee has been introduced
The annual cost to renew the license has gone up
A quarterly activity fee of $45,000 applies to all licensed forex brokers in the Bahamas
Our Analysis of the Bahamas SCB Decision to Increase Costs for Licensed Forex Brokerages
One reason behind the Bahamas SCB's decision may be to improve the reputation of the region by raising the barriers to entry. A quarterly renewal fee of $45,000 is rather cost prohibitive for most start up and medium sized forex brokers. On the other hand, some of the larger industry players may not mind absorbing these increased costs.
There is always value in prestige and exclusivity: think flying a private jet, vacationing on an exotic islands, or driving an expensive sports car. Any forex broker that can successfully maintain the costs of operating a brokerage from the Bahamas will indeed stand out from the pack.
With that point in mind, forex & CFD brokerages, like all businesses, have to manage their expenses. The Bahamas SCB may have been too aggressive by enacting such large price hikes so quickly, resulting in a flight away from the Bahamas and into less cost prohibitive offshore jurisdictions. Only time will tell where the cards may fall as it relates to this decision by the Bahamas SCB.
Forex brokers looking for licensing in alternative offshore jurisdictions have several cost effective options to consider. Labuan, Malaysia would be a top candidate for any FX broker that requires access to competitive banking options. Another offshore jurisdiction which shouldn't be ruled out would be a Securities Dealer license in Seychelles. Finally, a forex broker license in Mauritius is another region that brokers should add to their list of possibilities.
Atomiq Consulting – Forex Broker Licensing Consultation & Expertise
If your FX brokerage is looking to apply for a Bahamas forex license, we are happy to guide you along every step of the way and also explain how these new costs will impact the application process. In addition, we often have a variety of FX brokers for sale via our Forex Marketplace, which includes the Bahamas and other offshore jurisdictions.
To learn more about applying for a forex broker license in the Bahamas, explore the brokerages we currently have on sale, or to discuss offshore FX broker licensing in any other region, simply contact our team of specialists today!
Have a look at some of the additional services our clients have found to be helpful in the growth of their business.