Australia AFSL / ASIC Forex Broker License
A forex broker license issued by the Australia Securities and Exchange Commission (ASIC) ranks as one of the premiere choices for FX brokers looking to establish a presence not only in Oceania but Asia as well. Due to the strict selection criteria set by ASIC, any broker granted this license stands in a league apart from the competition. For this reason, it's essential to partner with a firm that has substantial experience not only with forex regulations but is fully aware of the specific requirements needed to successfully obtain a forex broker license in Australia. Read on to discover more about what's required to obtain a forex broker license in Australia.
Establishing a Forex Broker License in Australia – How Does It Work?
To start the process, our team will perform an initial assessment of your brokerage in order to determine if Australia will be the right fit. At a minimum we'll require a business plan, general overview and introduction to all firm directors.

Upon receiving all the requested details, we'll then provide an outline of the application process, covering each milestone in detail.

To begin the application process, the first step is to select a business name so we can incorporate a local entity in Australia.

After successful company registration, we'll then proceed with the formal application with ASIC.

Note that this is a lengthy process, however, our team will keep you informed of updates and changes as soon as they are received. 

Upon successful approval of the license, we'll then assist in establishing a bank account.
Important Facts Related to a Forex Broker License in Australia 
A physical office and local directors are a strict requirement
Paid up capital is set at $1 million Australian dollars
In order to receive ASIC approval, the applicant must demonstrate a commitment and focus in Australia
ASIC recently opted to reduce leverage across all FX & CFD products, which goes into effect as of March 29, 2021
The application process is lengthy and will take a minimum of 6 months, if not more
Atomiq Consulting – Your Forex Broker Licensing Partner
Founded in 2014, Atomiq Consulting has been helping both new and established FX brokers obtain regulation in a variety of jurisdictions around the globe.
If you are strongly considering a forex broker license in Australia, we are the ideal partner to assist you with all steps of the process. Due to our positive track record, attention to detail, and industry knowledge, brokers around the globe recognize Atomiq Consulting as the ideal choice for guidance in establishing a forex broker license.
Get a Quote on an AFSL Forex Broker License Today!
To learn more about the set up process, fees, and other questions pertaining to a forex broker license in Australia, don't hesitate to contact our team of consultants today!
Australia Forex Broker License FAQ
Are there any ASIC licensed brokers currently for sale?
In addition to forex broker license consultation services, we can also assist you in acquiring an existing ASIC licensed forex broker. Because our offers vary based on availability in the market, it is best to contact us directly to discuss our current offers.
After the license has been issued, does Atomiq Consulting also assist with establishing a local bank account?
Yes, as part of our consultation services we will also assist your newly licensed broker with establishing a bank account in Australia.
ASIC has chosen to change leverage requirements for all forex brokers licensed in

Australia

, when will this change in regulation take place?
In late October of 2020, ASIC announced a product intervention which calls for the reduction of leverage for all forex & CFD products. The changes will go into effect starting on March 29, 2021. In addition to a reduction in leverage, ASIC licensed brokerages must also offer negative balance protection before the March deadline.
What is the regulatory body which oversees forex & CFD trading in Australia?
The Australian Securities and Investments Commission (ASIC) is the regulatory body that regulates FX trading in Australia.
Does an ASIC forex broker license also apply to investors from New Zealand?
New Zealand has its own financial regulatory body, the New Zealand Financial Markets Authority (FMA). Although traders from New Zealand are able to open an account with an ASIC licensed brokerage, any forex broker that specifically wishes to target investors residing in New Zealand should apply for an FMA forex broker license in New Zealand.
Can Atomiq Consulting assist in receiving authorised representative (AR) approval  in Australia?
Yes, if your broker is interested in becoming an Authorised Representative in Australia, we are more than happy to assist you further.
Which regulatory jurisdictions are similar to Australia?
Forex brokers interested in establishing a presence in Oceania should also consider applying for an FX broker license in New Zealand. An additional jurisdiction to consider would be a forex broker license in Labuan, Malaysia.

Blog Posts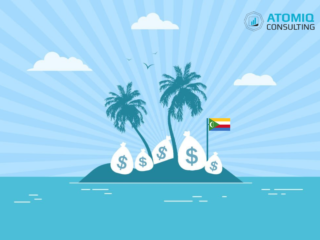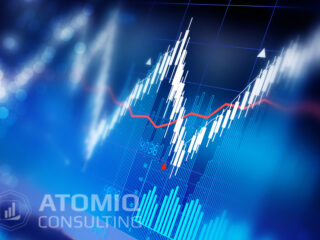 View all posts