12/04/2017
5 Essential Components All Forex Websites Must Have
Whether you are looking to launch your own forex white label trading platform, or are simply interested in upgrading an existing website, it's important not to overlook some of the basic components that we feel every forex website should have.
#1. A "Language Ready" Website
From our experience it's rare for a broker to only target a single region or country. For this reason it's important to decide how multiple languages will be dealt with before developing the website. Without the necessary planning, making changes to several language pages at once can be a logistical nightmare. This is especially important for forex brokers in regulated regions where changes to law require adjusting the text on all language paged at once. As part of our forex web design services, we always plan out the intended languages to be used in advance.
#2. Payment Integration
Payments in the form of credit card, debit card or via a PSP (payment service provider) are by far the most popular way for customers to deposit funds. A broker offering only wire transfers is severely limited in the attractiveness of their offering. At a minimum, a broker should consider some type of electronic payment system. This service will require the proper technology so that payments are seamlessly and easily integrated into your broker's website, a feature that is available via our Forex Trading Cabinet software.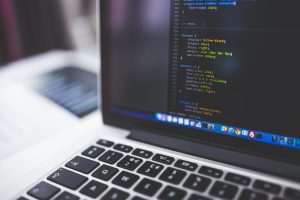 #3. Live Chat
Due to the competitive nature of the forex industry, potential customers must have the ability to ask immediate questions about your broker's offering. In most cases, future clients asking questions are trading with another broker and will expect such service. It's important not to forget that 24 hour service is essential in the forex industry, another reason to have a live chat feature. Finally,  it's often more convenient for clients to start a live chat dialogue than dial a phone number, especially for simple questions.
#4. Forex Trading Cabinet / Trader's Room Area
Offering your customers the ability to easily apply for an account, view important details, deposit funds, and run reports are all features of our Trader's Room Area. This is a technology that every major forex broker has adopted as well as almost every new forex broker, too. Not having this component on your website will place your broker far below the competition.
#5. Integration of Forms
PDF or printable applications are now things of the past. They also create organizational problems since scanned copies of agreements can quickly and easily clutter your storage system. A better solution is to store data in our Trading Cabinet solution, which easily organizes all applications, KYC documents and correspondence in an easy to use interface.
Atomiq Consulting – Forex Web Design Specialists
Our team of website design experts are happy to assist you in developing and building your own custom forex website. We are proud of our work, which is why we gladly display our portfolio to anyone who is interested in learning about our services. Don't hesitate to contact us to discuss our services, pricing, and any other questions in further detail.
Have a look at some of the additional services our clients have found to be helpful in the growth of their business.