25/02/2018
New Capital Requirements for Vanuatu Dealers In Securities Licenses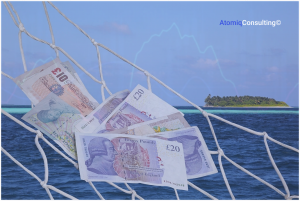 At the end of 2017, the Vanuatu Financial Services Commission (VFSC) raised the government bond for all forex brokers holding a Vanuatu Securities Dealers license. Previously set at only $1,000, the amount has now been increased to $50,000. In relation to this change, it's important to note that the $50,000 requirement is a bond paid out to the local government of Vanuatu, which is not the type of committed, or paid up capital found in other jurisdictions offering forex licenses.
How Has This Change Impacted Vanuatu Forex Licenses?
This recent policy change by the VFSC has changed the perception of Vanuatu as a cost effective jurisdiction for forex broker licenses. Despite the $50,000 increase, however,  we'd argue that Vanuatu is still one of the most competitive regions to obtain a forex broker license when it comes to overall costs. Consider a region like Belize, where the paid up capital was recently increased to $500,000.
In addition to these new capital requirements, we've witnessed a new trend in Vanuatu as it relates to banking. Local banking options are available, however, it is becoming more difficult for Vanuatu licensed brokers to obtain bank accounts outside of the island.
The good news is that we don't see many changes in regards to PSP (Payment Service Provider) options. Nevertheless, if banking is a critical component for your brokerage, then alternative jurisdictions may be a better fit. In Labuan, Malaysia for example, licensed forex brokers have access to a myriad of banking options when compared to Vanuatu.
From the perspective of credibility, though, a Vanuatu licensed broker still holds greater weight than an unlicensed, offshore broker. In fact, we still recommend obtaining some sort of financial license in order to demonstrate credibility to your clients. Operating a fully licensed broker sets your business apart from unlicensed entities, and is just one of the many benefits in having a forex broker license.
Atomiq Consulting – Forex Broker License Exerptise
If you are looking to establish a broker license in Vanuatu, or any other jurisdiction – whether offshore or continental – don't hesitate to contact our team of specialists. Due to our positive reputation, expertise in a global array of jurisdictions and portfolio of clients, we are the perfect choice for FX broker licensing and corporate services.
To learn more about establishing a forex broker license in Vanuatu, don't hesitate to contact us today!
Contact Us
Have a look at some of the additional services our clients have found to be helpful in the growth of their business.