27/04/2021
What is a Key Individual (KI) when Applying for a Forex Broker License in South Africa?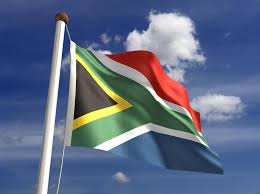 One of the biggest challenges that forex brokers face when exploring new licensing jurisdictions centers around the unique rules and guidelines set forth by each regulatory body.
South Africa happens to be one such region, recognized for a regulatory framework that often differs from other jurisdictions. An example of one such regulatory requirement unique to South Africa centers around the need for all FSCA regulated Financial Service Providers (FSP) to appoint a Key Individual (KI).
What is a Key Individual (KI) in South Africa?
The South Africa FSCA requires that all licensed forex brokerages, locally known as FSPs, appoint a Key Individual, often abbreviated simply as: "KI". As we'll explain, the significance of the KI requirement in South Africa cannot be understated.
It is a common misunderstanding that the KI requirement is similar to directorship positions found in offshore jurisdictions where the role can be filled by individuals from a variety of career backgrounds. A Key Individual in South Africa, however, is far more than a simple director role. Not only is the KI responsible for the full compliance activities of the FSP but also facets of the business that fall outside compliance. In essence, a KI bears responsibility for all actions undertaken by the company directors. For this reason, licensed FSPs must be extremely meticulous in their selection of a KI.
In addition to the responsibilities within a licensed FSP that go above and beyond a traditional compliance role, specific certification is required for a Key Individual to be approved by the FSCA. The result is that licensed FSPs cannot appoint a KI as liberally as forex brokers appoint directors in other regions, especially in offshore jurisdictions. In South Africa, the KI must prove that he or she has the necessary certifications to take on this role.
Residency Requirements for South Africa Key Individuals (KI)
As a final thought, a KI doesn't necessarily need to reside in South Africa. With that said, if the Key Individual resides outside the country, he or she must still demonstrate adequate knowledge of local regulations and be able to provide proof of certification.
It is more common that a KI is domiciled in South Africa since it is rare to find qualified candidates possessing such certification outside of the country. For the reasons outlined above, forex brokers in search of a KI should be aware that during the selection process, the probability is quite high that the desired candidate will be a resident of South Africa. Furthermore, due to the certification requirement set forth by the FSCA, it would be rare for a broker with headquarters outside South Africa to appoint an "in house" compliance associate to fill the KI role.
Atomiq Consulting – Guidance & Consulting Services for FX Broker Licensing in South Africa
If your brokerage is looking to obtain an FSB forex broker license in South Africa, Atomiq Consulting is the ideal partner to assist you every step of the way. Our team of highly knowledgeable consultants possess in depth knowledge of local regulations in South Africa. Not only can we assist with the selection of a Key Individual, we are also able to provide your forex broker with the necessary guidance to apply for either an FSP or ODP license.
To learn more about our forex broker license consultation services in greater detail, please contact us today!
Have a look at some of the additional services our clients have found to be helpful in the growth of their business.