South Africa FSB Forex License
The African continent is very much an emerging region for online foreign exchange trading. Unlike Europe or Asia, which has experienced decades of market development, Africa remains a relatively untapped, emerging territory. In the past years, however, several globally recognized forex brokers have further increased their presence on the African continent by obtaining FSB licenses in South Africa. To date, FX regulation exists in only a handful of countries on the African continent, South Africa being the most well known and recognized jurisdiction. Any forex broker looking to seriously expand into Africa should strongly consider obtaining a FSB forex license in South Africa.
Obtaining a Forex License in South Africa  – How Does It Work?
The first step in the application process involves gathering basic documentation related to your brokerage, the directors, and shareholders. 

Once we have put together a general overview of your business, the next step is to discuss your brokerage's business plan and goals in order to ensure approval by the South Africa FSCA.

After receiving the complete list of requested documentation, our team will then proceed with the establishment of an FSP entity in South Africa.

Once the company has been registered, we will begin the license application process with the South African FSCA.

During the application process we'll keep your team updated each and every step of the way.

Upon successful approval of the license, we'll then begin to apply for a bank account.
Important Facts Related to a South Africa Forex License Issued by the FSCA
In South Africa, capital requirements are not set at a fixed level

Similar to many jurisdictions, professional indemnity insurance is a requirement for obtaining a license in South Africa

Not all directors must reside in South Africa, but at least one must be a local resident

In order to obtain a forex license in South Africa, a local office is required

Forex brokerages applying for a license must prove a strong commitment to growing the local market in South Africa
Atomiq Consulting – Your Forex Broker Licensing Partner
If you would like to apply for a FSCA forex license in South Africa, don't hesitate to contact Atomiq Consulting. Once we learn some basic details about your business and operational plans, we are happy to provide a quote and complete overview of the license application process.
In addition to consultation related to forex broker license applications, we also have a several active forex brokers for sale. Whether you are looking to buy an existing South Africa forex broker license or apply from scratch, Atomiq Consulting is the best choice for consultation related to all aspects of forex regulation in South Africa.
Contact Us Today to Explore Obtaining a Forex Broker License in South Africa!
To learn more about applying for a forex broker license in South Africa, discuss the fees, regulatory requirements and address any other questions, don't hesitate to contact our team of license specialists today!
South Africa Forex License FAQ
Are there any forex broker licenses currently for sale in South Africa?
In addition to forex boker license consultation services, we can also assist your business with the acquisition of an existing licensed forex broker in South Africa. Because our offers vary based on availability in the market, it is best to contact us directly to discuss the licenses we currently have available for sale.
How many directors are required to obtain a forex broker license in South Africa?
At a minimum, at least 1 director is required by the FSCA. Furthermore, in order to receive license approval, a minimum of 1 director must be a physical resident of South Africa.
How is forex trading regulated in South Africa?
Forex regulation in South Africa is overseen by the Financial Sector Conduct Authority Board of South Africa (FSCA), which is a relatively new government body. Established in April of 2018, the current South Africa FSCA replaced the previous financial regulator in South Africa, known as the FSB. Due its long history as a regulator in South Africa, it is still common to refer to regulated forex brokers in South Africa as FSB licensed entities.
Is Atomiq Consulting able to assist with ODP licensing in South Africa?
Yes, our team has the necessary knowledge and experience to guide forex brokers through the process of receiving ODP license classification in South Africa.
What type of forex license is issued by the South Africa FSCA?
Upon successful registration, the broker will carry FSP (Financial Services Provider) status. It's important to note that FSPs in South Africa are classified under different categories. Forex trading happens to fall under the following classification: Category 1.13 – Intermediary in Derivative Instruments.
What law or rule specifically regulates forex trading in South Africa?
There are several acts that stipulate the rules and regulations for forex trading in South Africa:
Financial Advisory and Intermediaries Services Act (FAIS Act)
Financial Institutions (Protection of Funds) Act
Financial Markets Act (Act 19 of 2012)
Financial Sector Regulation Act (Act 9 of 2017)
Financial Services Board Act (Act 97 of 1990)
Are there any other countries in Africa which regulate forex and CFD trading?
Yes. As far as continental Africa goes, Kenya has recently drafted a complete regulatory framework for the regulation of forex trading. Another consideration would be to apply for a forex broker license in Mauritius. Note that there is still debate as to the classification of Mauritius: on the one hand, it's an African country, however, it often carries the status as an offshore destination as well.
What is a South African FSP?
An FSP, or Financial Services Provider, is a business entity formed in South Africa and regulated by the South African FSCA. Only businesses that specialize in the financial services sector receive FSP status. It's important to note that all licensed forex brokers in South Africa are FSPs.
Is it possible to view a list of all forex brokers licensed in South Africa?
Yes, the regulatory status of forex brokers licensed in South Africa can be viewed any time by simply checking The Financial Services Board (FSB) register.
What capital is required to apply for a forex broker license in South Africa?
Unlike a forex broker license in Belize where the capital is a fixed at $500,000, in South Africa the capital required by the FSB is not set at a specific level. If your brokerage would like to discuss the potential ranges of paid up capital in South Africa, it is best to contact our team in order to explore this question in more detail.
Is a bank account also part of your license offering?
Yes, upon successful license approval, we'll also assist your newly licensed brokerage with the establishment of a local bank account in South Africa.

Blog Posts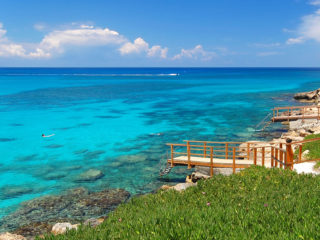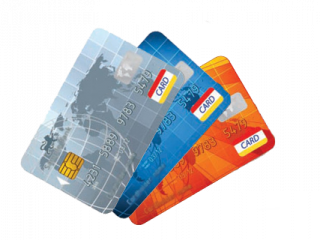 View all posts