MT4 White Labels
Flexibility, Customization and Professional, VIP level support make Atomiq Consulting an Excellent Choice for MT4 White Labels
Why Atomiq Consulting?
Due to our years of industry experience and deep knowledge of IT, we understand exactly what a broker requires to have a successful white label:
Complete Customization
 – We offer flexibility in regards to: symbol settings, markups, groups, deposit currencies and liquidity options.
Take What You Need
– If you simply need a white label, we are happy to help you out and do not force you into taking other services we offer.
Over 100 Tradeable Products
– Our white label allows you to offer FX, CFDs, metals, energy, and cryptocurrencies
Additional Services
– If needed, though we can assist you with the other services you might need to successfully launch your white label:
A Quick & Easy Way To Get Started In FX
A white label is a cost-effective and efficient way for new brokers to enter the forex market without sacrificing the basics. Rather than investing in a full software license, a white label allows a new brokers to lease a portion of the software, thereby reducing the costs of getting started.
What's Included, And What's Not?
Each white label offering is slightly different, some offers provide more features and functionality but with higher monthly fees, while others strip the package down to the bare essentials, which can be a good fit for those looking to get started on a tighter budget.
Which White Label Is Best For My Broker?
There are several factors involved in choosing a white label, and it's something worth considering before the purchase is made since it can be costly to reverse certain changes once the white label has been purchased. If you currently comparing white label offers, or simply have some basic questions about getting started in the forex market, contact us today for some answers to your questions.

Blog Posts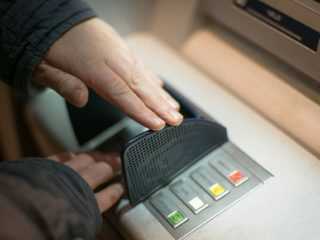 View all posts