Liquidity – What is it and How Does it Work?

What is Liquidity in the Forex Market?
In the forex industry, liquidity refers to two separate concepts. The first way to define liquidity is by the pricing, or data that traders see in their trading platforms. For example, when a trader looks up the current price of EUR/USD, that rate has to be derived from some source. Sometimes, the source of the EUR/USD rate can be a simple data feed. In other cases, the pricing comes directly from a liquidity provider, which leads to the second concept.
Liquidity refers not only to streaming prices but also market execution, or the processing of orders. Every time a trader places an order to buy or sell a currency or CFD, it is automatically processed by a liquidity provider. Another term for this concept is execution. Basically, the job of a liquidity provider is to ensure that when a trader either buys or sells, the order is filled, or executed at the time it was requested.
Who Provides Liquidity to FX Brokers?
Firms that offer liquidity are known simply as liquidity providers or LPs. Similar to forex brokers, LPs come in many shapes and sizes. Some liquidity providers are very large institutions with offices around the globe, while others are smaller sized firms catering to a specific type of client or industry niche. Finally, some forex brokers serve a dual purposes offering liquidity as well. If you are looking to start your own forex brokerage, selecting a liquidity provider is similar to the decision making process that traders face when selecting their forex broker of choice. In short, determining which liquidity provider to partner with requires careful thought and consideration.

Types of Liquidity Solutions Offered by Atomiq Consulting
If you are interested in starting your own forex broker, then you'll need to establish a relationship with a liquidity provider. In most cases when you choose a white label solution, the liquidity will come as part of the overall package. For example, should you choose to launch your white label with Atomiq Consulting, we'll also provide your new brokerage with access to liquidity. From our perspective, it is advantageous to have a single point of contact for all services related to the launch of your broker. Working with a variety of providers to start your broker tends to slows down the entire process and often leads to unnecessary confusion.
Our Liquidity Offering Includes the Following Tradeable Products:
Forex – All the major currency pairs as well as exotic pairs and crosses
CFDs – We offer CFDs on global stock indicies as well as individual stocks from a variety of wordwide markets
Metals – The most common metals are gold and silver, however, can also accommodate more specific metals if required
Energy – Our offering includes the most popular energy products: US WTI and Brent Crude Oil
Cryptocurrency – Our cryptocurrency liquidity offering includes the most recognized cryptocurrencies such as Bitcoin, Etherium, and Litecoin. We also are able to offer crosses against major currencies, for example, BTCEUR and ETHUSD
Atomiq Consulting – White Label & Liquidity Solutions
Founded in 2014, Atomiq Consulting offers a complete white label solution and liquidity package to entrepreneurs interested in launching their own forex brokerages. Whether you have a basic question about how liquidity works or are ready to get started, our team of consultants are available to discuss all aspects of our services with you in further detail.
To explore our liquidity offering in further detail, discuss cryptocurrency liquidity, or ask any questions about our services, don't hesitate to contact us today!

Blog Posts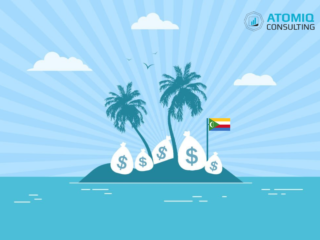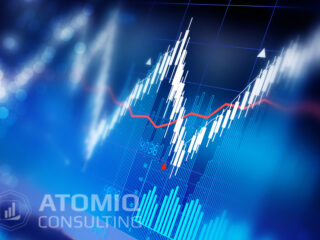 View all posts