St. Kitts & Nevis – Forex Broker Incorporation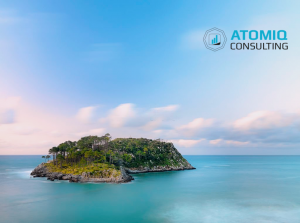 ***IMPORTANT UPDATE***
As of February 2023, the authorities in St. Kitts have halted all new company registrations. Due to this policy change, we strongly recommend seeking an alternative to St. Kitts. Please
contact our consulting team
for guidance in selecting a viable alternative to St. Kitts.
Establishing a business in St. Kitts and Nevis can be a straightforward process, making it a desirable location for FX & CFDs brokers looking to set up their own companies. With a relatively quick turnaround time of just a few weeks, and minimal required documentation, St. Kitts and Nevis is a popular choice for forex brokers seeking to start their own businesses.
Setting Up A St. Kitts LLC – An Overview of the Process
The first step is to inform us of the desired name for the company. We will then conduct a check to ensure that the name is available for registration in St. Kitts and Nevis.

As part of the process, we will require some basic KYC documentation related to the company's shareholder(s) to verify their identity.

Following this, we'll ask for your input on the company's structure and any specific requirements you may have for the new entity. This will help us ensure that the entity is tailored to your needs and meets all necessary compliance regulations.

Once we have gathered all the required documentation and information, we will submit them to the relevant registry for processing. We'll keep you informed of the status of the application throughout the registration process and advise you on any additional steps that need to be taken.
Important Facts Pertaining to a Company Registration in St. Kitts & Nevis
When setting up your forex brokerage in St. Kitts, you don't need to worry about having a physical office or hiring local staff, which can significantly reduce your overhead costs

It's essential to understand that registering an LLC in St. Kitts does not grant you a forex license, but it's still a valuable option for entrepreneurs looking to establish a business entity in this jurisdiction

The process of incorporating your new brokerage in St. Kitts & Nevis typically takes between 2 to 3 weeks, which is relatively fast compared to other jurisdictions

While banking and payment services can be challenging to obtain in St. Kitts, especially for newly established businesses, our team can offer several solutions to help you overcome these obstacles and facilitate the growth of your company.
A Special Consideration for FX & CFDs Brokers Coming From St. Vincent
Due to the changes in St. Vincent, we've received an influx in questions pertaining to St. Kitts & Nevis. Essentially, there are 2 approaches to consider when establishing a new company in St. Kitts: re-domiciliation of the company or a fresh registration.
A re-domiciliation of the company will carry over all existing agreements, however, will take longer than a new registration. We estimate around 4 weeks are required to re-domicile a company from St. Vincent to St. Kitts and Nevis. A fresh registration, on the other hand, would be better for those looking to quickly establish a new company with limited time.
Atomiq Consulting – Your Partner For Corporate Services & Banking
If you're planning to establish a new forex broker in St. Kitts and Nevis, our team at Atomiq Consulting is here to help you. As soon as we get some initial information about your business plan, we can provide you with a quote for our services and address any queries you may have. With years of experience in the forex market and a deep understanding of corporate services, Atomiq Consulting is the ideal partner for setting up your new business entity in St. Kitts and Nevis.
How Much Does an Incorporation in St. Kitts Cost? Contact Us Today for a Price Quote!
We take pride in having a team of seasoned experts in the FX industry who are readily available to assist you. Whether you want to know more about establishing a corporate entity in St. Kitts and Nevis, get a price quote or ask some questions, we are always here to help. Our team is committed to providing you with accurate and reliable information that is tailored to your specific needs.
Contact us today and experience our unparalleled customer service.
St. Kitts & Nevis FAQ
Is it possible to purchase a broker registered in St. Kitts and Nevis?
Our team can assist you not only with license consultation but also in acquiring an offshore licensed broker or a new entity that is registered in St. Kitts and Nevis. Our offers are subject to availability in the market and can vary accordingly. We recommend contacting us directly to discuss our current offers and find the best option that fits your business requirements.
Is a physical office required in order to register a new FX brokerage in St. Kitts?
No, when setting up a new business entity in St. Kitts, a physical office isn't required.
Can one appoint a nominee director in St. Kitts?
At present, there is no regulatory framework for online foreign exchange trading in St. Kitts and Nevis. By incorporating an LLC in St. Kitts and Nevis, you are only forming a new business entity. However, if you are looking to obtain a forex broker license, our team can help you explore this opportunity further. 
What jurisdictions are similar to the St. Kitts & Nevis?
If you are interested in simply registering a non licensed forex brokerage, you may also want to consider Marshall Islands.
Is Atomiq Consulting able to assist with banking?
Yes. It's important to note that banking is becoming more challenging for unregulated jurisdictions like St. Kitts. Although we have some banking solutions available, be prepared to accept some limitations.
How many local directors are needed in St. Kitts?
At the moment no local directors are required to register a new forex broker in St. Kitts.

Blog Posts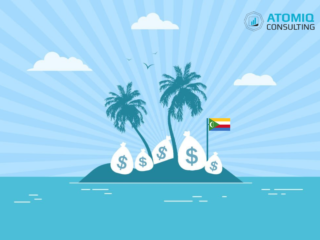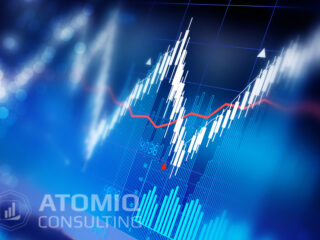 View all posts