Labuan, Malaysia Digital Asset / Crypto Currency License
As the defacto jurisdiction for the regulation of FX & CFD products in South East Asia, Labuan, Malaysia has further expanded its regulatory framework to include digital assets / crypto. With a relatively straight forward license approval process, cost effective ongoing maintenance fees, and access to local banking, crypto exchanges and digital asset firms around the globe will no doubt be please to find a new home in Labuan, Malaysia.
Key Information Related to a Labuan LFSA Forex License
The required capital of 500,000 ringitt can be spent throughout the fiscal year

A physical interview in Labuan, Malaysia is not required at this time

No restrictions related to PAMM/MAM accounts or deposit bonuses

Directors should demonstrate experience in fiancial services and be ready to provide reference letters

A local bank account is required in order to receive license approval
Obtaining a Digital Asset / Cryptocurrency License in Labuan, Malaysia – How Does It Work?
As a starting point, our consulting team will schedule a call to discuss your licensing needs in detail: ongoing costs, capital, taxes, timeframes and more

If we determine that Labuan, Malaysia is the right fit for your cryptocurrency exchange, we'll send over a formal proposal along with engagement terms

Upon engagement with our team, we'll provide a comprehensive list of all documentation required for license approval

After gathering all the necessary documentation, we'll formally submit your application to the Labuan LFSA

During the review process of your application, our team will stay in constant touch with your compliance department, providing updates in real time

Once the Labuan, LFSA has approved your application, the next step is to officially register a local company in Labuan territory

After the registration process is finished, we'll then apply for a local bank account and assist with the office selection process and staff
Atomiq Consulting – Your Digital Asset Licensing Partner
Established in 2014, Atomiq Consulting has paved the way for global forex & CFD regulation. Our background in online FX regulation has made us experts in the field of cryptocurrency regulation due to the many similarities. In essence, our solid financial background and industry expertise make Atomiq Consulting the ideal partner for obtaining cryptocurrency regulation in Labuan, Malaysia.
To Learn More About Applying for a Digital Currency License in Labuan – Contact Us Today!
To learn more about the set up process in Labuan, Malaysia, discuss ongoing costs associated with the license, or address any other questions, don't hesitate to contact us today!
Labuan, Malaysia Digital Asset / Cryptocurrency License FAQ
Are there any cryptocurrency exchanges in Labuan, Malaysia currently for sale?
In addition to license consultation, we can also assist you in acquiring a fully licensed forex brokerage. Because our offers vary based on availability in the market, it is best to contact us directly to discuss our current offers.
Are Labuan licensed cryptocurrency exchanges able to solicit Malaysian clients?
No, investors from Malaysia are not allowed to open an account with an LFSA licensed exchange.
How can one look up licensed digital asset firms in Labuan, Malaysia?

All regulated cryptocurrency exchanges can be found on the Labuan LFSA website.
How long does it usually take to obtain a cryptocurrency license in Labuan, Malaysia?
A general estimate is 4 – 6 months once all supporting documentation has been provided another another month or so to receive bank approval.
What regions offering cryptocurrency regulation are similar to Labuan, Malaysia?
Japan also has a regulatory framework for digital assets. With that said, obtaining a cryptocurrency license in Japan is a more costly and time consuming process than Malaysia.
Are there any deposit bonus restrictions for licensed forex brokers in Labuan?
Currently the LFSA does not have any restrictions related to deposit bonus for brokers who hold an FX license in Labuan.

Blog Posts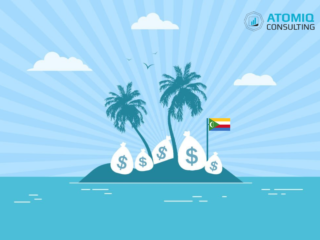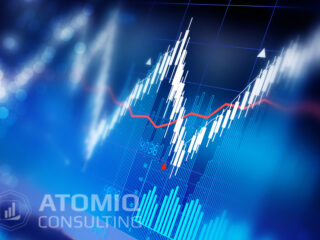 View all posts