Malta Virtual Financial Asset (VFA) / Cryptocurrency Exchange License
Malta commands global recognition as one of the pioneering European Union member states in the crypto regulatory space. Having established a robust framework for the regulation of cryptocurrency exchanges, a Malta MFSA cryptocurrency exchange license carries significant prestige throughout Europe and the globe as whole. As the majority of EU member states struggle to determine how best to regulate cryptocurrencies, Malta stands out from the crowd, being light years ahead of the pack.
Registering a Cryptocurrency Exchange License in Malta – How Does it Work?
Due to the extensive commitment of time and resources, we kick off the process by having a call with your team to provide a general overview of the license application process in Malta, covering the benefits as well as limitations of this license

Upon signing an engagement letter, we'll arrange a follow up discussion to go over milestones, timelines, and the complete costs associated with obtaining a cryptocurrency license in Malta

Once business terms have been agreed upon, the first step is to incorporate a local company in Malta

Whilst the incorporation process is underway, we'll prepare a list of documents needed for the license application

After all documents have been gathered, we'll then submit your application to the MFSA 

Once the application has been received by the MFSA we'll remain in contact regarding updates and comments
What's Required to Obtain a Cryptocurrency Exchange License in Malta?
Capital Requirements for Malta Digital Currency Licenses
The Malta MFSA has set a minimum capital requirement at €730,000. Furthermore, all licensed cryptocurrency exchanges in Malta must keep a minimum amount of liquid assets available that represent a proportion of overhead costs; the specific amount of liquid assets will vary from exchange to exchange. If needed, our team can assist in providing an estimate of what this additional capital requirement will come out to.
What Are the Local Director & Staff Requirements for a Licensed Digital Exchange in Malta?
On the technology side, the Malta MFSA requires the appointment of a systems auditor to oversee any technology that has been developed in house. Additionally, a Virtual Financial Assets (VFA) agent must also be fully employed by the exchange.
In addition to the above requirements, all licensed cyrptocurrency exchanges in Malta must appoint a board of administration chaired by an individual who is not holding the title of CEO. Finally, at least 2 directors must be appointed. The most common appointments are: an AML Officer, a Risk Manager or an Auditor.
Segregation of Client Funds
All client funds must remain segregated from operational funds as long as the license is active. In effect, this means that the Malta MFSA prohibits the co-mingling of client deposits with operational funds. As such, the Malta MFSA requires that all licensed exchanges have a minimum of 2 bank accounts.
Atomiq Consulting – Your Partner for Cryptocurrency Regulation & Consultation
With a solid background in the online foreign exchange industry and extensive legal experience in the fintech space, Atomiq Consulting is the ideal partner to assist your firm with obtaining a cryptocurrency exchange license in Malta.
If you are interested in applying for a virtual financial asset license in Malta or an alternative jurisdiction then contact us today for independent assessment and outline of solutions.
Interested in Obtaining a Malta Cryptocurrency Exchange License? Contact Us Today!
To learn more about the set up process, fees, and other questions related to a VFA excange license in Malta, don't hesitate to contact us.
Malta Cryptocurrency License FAQ
Is a physical presence in Malta required?
In the event that the applicant is a natural person, a physical presence is required for approval by the Malta MFSA. On the other hand, if the applicant is a legal entity, then it can be constituted abroad.
Are there any restrictions pertaining to the nationality of applicants?
There are no restrictions on the nationality of applicants, however, those holding US passports often face difficulty meeting the criminal background requirements. If your team is comprised solely of US passport holders, it is best to contact our team to discuss this subject further.
Under what legislation or rules is cyrptocurrency regulated in Malta?
The rules and guidelines for cryptocurrency regulation in Malta can be sourced to three major bills: the Malta Digital Innovation Authority Act, the Innovative Technological Arrangement and Services Act, and the Virtual Financial Asset Act.
What percent of taxes do international companies in Malta pay?
Taxes in Malta are currently set at 5%.
What type of license allows an exchange to legally operate in Malta?
There are currently 4 license classes in Malta. The license which allows for full exchange permissions is the VFA Class 4 license.

Blog Posts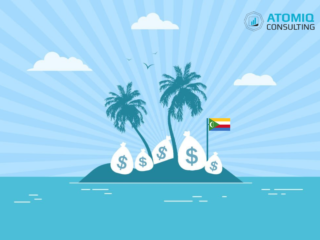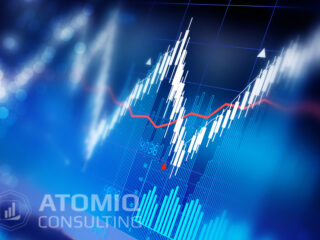 View all posts