Georgia EMI License
ABOUT GEORGIA
This historical wine enthusiasts destination which sits in the dividing lines of Europe and Asia is home to mountainous terrains and some of the most resilient people in the world. Ironically, It is one of the worlds' most business progressive countries; ranking 9th amongst low tax rate economies according to the World Economic Forums' report. Georgia EMI license is a gateway to tap into the simplicity of doing business across international borders. In addition, the global corruption barometer of transparency International has reported after a robust investigation that 0% of business owners in Georgia attest to paying bribes to the tax administration.
GEORGIA EMI LICENSE.
In Georgia, payment service providers are registered in compliance with "the Rule of Registration and Cancellation of Registration of the Payment Service Provider in the National Bank of Georgia", which was approved by directive of president of The National Bank of Georgia on 12th October 2012.
The License Permits The Following Activities:
Deposit and receipt of electronic money from third parties.
Transfer of money on behalf of third parties.
Issuing of debit cards / electronic money.
Opening merchant accounts to receive and forward payments.
Conversion of electronic money into virtual money Bitcoin etc.)
Offering payment services to third parties.
The Merits Of A Georgia EMI License Include The Underlisted:
Friendly regulatory clime.
Zero minimum capital required.
Fast response/turnaround time; typically 30-60 business days.
License issuance by National bank rather than a ministry of commerce.
Low cost of operation.
Absence of intermediate banks, as Georgia belongs to the IBAN system.
ESTABLISHING AN EMI LICENSE IN GEORGIA
REQUIRED DOCUMENTS:
 National passport with apostille (must be valid for at least 6 months).
Police clearance certificate in English or certified translation into English with apostille not older than 30 days.
Personal CV, highlighting Directors experience in the financial industry.
2 name suggestions.
Proof of address; in English or certified translated into English.
STEPS
We collate all documents upfront and perform our independent due diligence to determine adequacy, before submitting them to our lawyers in Georgia.
The company formation typically takes 1 week (European standard). You will receive a second Director, who will be responsible for the opening of bank account and will fulfil the requirement that at least one member of the board resides up to 14 days in a month in Georgia. This step also includes the entire documents setup (AML Manuals, Businessplans, Application docs, licensing docs, general company information docs, renting the office space and providing rental contracts, description of the compliance handlings, software use, payment infrastructure etc). – this will all be done in the Georgian language (as required for a successful application process).
LICENSE APPLICATION SUBMISSION:
Your application will be submitted to the National Bank of Georgia. Usually a first response takes place after 30 business days. In the event that an amendment or additional documents are required, you can submit them and after another 30 days the final approval should be done. All support, lawyers hours, translation costs are included in our package.
LICENSE APPROVAL AND ACCOUNT OPENING FOR YOUR ENTITY IN GEORGIA:
Our Lawyers will pick up the issued licenses/permissions for you. The nominee director in Georgia will open the bank accounts and submit all codes, credit cards, online banking accesses in sealed envelopes to you via courier services.
Atomiq Consulting – Your EMI Licensing Partner
Considering getting an EMI license? At Atomiq Consulting we provide a quote and detailed overview of the process. We will assist with the internal policy that must be delivered within the first 4 – 6 months in addition to the aforementioned documents after the license has been granted by the National Bank of Georgia. All documents will be prepared in Georgian language. We are multilingual so we can receive your inputs in your preferred language.
Contact Us!
To learn more about the set up process, fees, and other related questions don't hesitate to contact us.
FAQ Related to Obtaining an EMI license in Georgia
What is the regulation guiding EMI operations in Georgia?
The activities of "electronic money institutions" in Georgia are regulated by the law payment system and services.
What are the capital requirements?
There are no minimum capital requirements for this license type in Georgia.
Are local directors required?
Yes, a local director who resides for at least 14 days in a month in Georgia is required.
How long does it take to get an EMI license issued?
The average time for preparing all documents is 1 month, it typically takes 30 days to get approval from the national Bank after the license application is successfully submitted. By law the issuing body is obliged to inform the applicant and allow a 30 day period to update applications in the case of missing or additional document requirements.

Blog Posts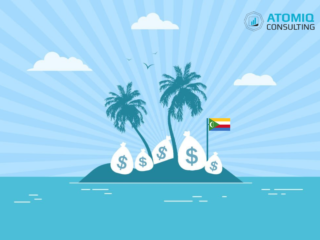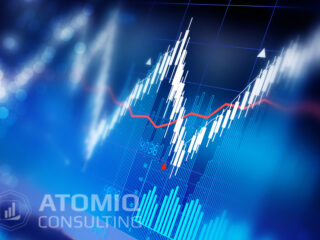 View all posts