Kenya CMA Regulated Forex Broker License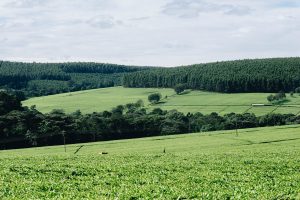 Africa is one of the few regions remaining in the world where the online forex industry is still rapidly developing, Kenya being the most recent example. As a result of the global recognition of online forex trading and maturity of the forex industry, Kenya has recently emerged as one of the latest regions to offer a regulatory framework for forex trading.  Forex brokers interested in tapping into Africa's potential should strongly consider obtaining a forex brokerage license in Kenya.
Obtaining a Forex Broker Licence in Kenya – How Does It Work?
To start the process, our team will need to gather some basic documentation related to your brokerage.
Upon receiving all required documents, the first step in the process is selecting a business name and incorporating the entity in Kenya.
After successful company registration, we'll then proceed with the license application.
During the license application process we'll communicate with you regarding updates and any additional items that may be required.
Upon successful approval of the license, we'll then assist in establishing a bank account.
Important Facts Related to a Forex Broker License in Kenya 
Capital requirements for non-dealing foreign exchange brokers is set at 30 million Kenya shillings
An executive director with a solid background in financial markets is a strict requirement
The Kenya CMA mandates that all licensed FX brokerages maintain a local office in Kenya
The estimated time to obtain the license is 4 – 6 months
All business in Kenya is conducted in the local currency, the Kenya Shilling
Atomiq Consulting – Your Forex Broker Licensing Partner
Because the regulatory framework for FX broker licensing in Kenya is relatively new, it's crucial to partner with a consulting agency that not only has a strong local presence but also extensive knowledge of the foreign exchange industry. Having successfully helped our clients receive licenses in a variety of global jurisdictions, Atomiq Consulting is the ideal partner to assist your broker with a obtaining forex license in Kenya.
Get a Free Quote on a Kenya Forex License Today!
To learn more about the license application process, discuss fees, and ask any questions pertaining to a forex broker license in Kenya, don't hesitate to contact us today!
Kenya CMA Forex Broker License FAQ
Are there any forex brokers in Kenya currently for sale?
Because Kenya is a relatively new jurisdiction for online forex trading, it would be difficult to find any brokers currently for sale. If your brokerage is interested in establishing a presence in Kenya, our advice at this stage would be to apply for a license. Should your broker have interest in other jurisdictions, then we can glady assist you in acquiring a fully licensed forex brokerage license in a variety of global jurisdicitons. Because our offers vary based on availability in the market, it is best to contact us directly to evaluate what we currently have for sale.
Does Atomiq Consulting provide assistance with obtaining a bank account in Kenya?
Yes, as part of our consultation services we will help your newly licensed broker obtain a bank account in Kenya.
What is the regulatory body which oversees forex trading in Kenya?
The Kenya CMA (Capital Markets Authority) is the regulatory body which regulates financial activity in Kenya.
Is Atomiq Consulting able to help newly licensed brokers locate an office in Kenya?
Yes, we are able to help your brokerage locate an office space in Kenya and find staff members to manage it.
Which jurisdictions are similar to Kenya?
Brokers considering licensing options in Africa may also be interested in applying for a South African forex license.
Under what law or guidelines is forex regulated in Kenya?
Forex regulation in Kenya falls under the Capital Markets (Online Foreign Exchange Trading) Regulations, 2017.

Blog Posts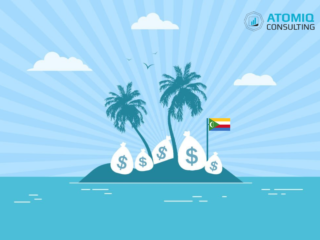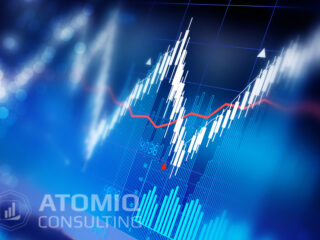 View all posts