24/10/2016
Why Consider a Vanuatu Forex License?
Vanuatu is increasingly becoming a popular jurisdiction to establish a fully licensed forex brokerage. When selecting a broker license, there are many factors to consider such as costs, processing time, taxes, and ongoing fees. It's also crucial to work with a partner that is familiar with the many changes which happen within the FX industry. Based on discussions with our current partners, we offer several compelling reasons as to why you should consider a Vanuatu financial license.
Speed of Set Up
First, the processing time is quite good when compared to other jurisdictions. In the case of Vanuatu, assuming all documents are received in a timely fashion, a license can be granted in as little as one month. Consider that it is not uncommon for license applications in other jurisdictions to take far longer, in some cases it can take over 6 months and even a year to obtain a forex broker license in some regions.
Cost Effective
Secondly, the pricing for a Vanuatu license is quite competitive, especially compared to other popular areas such as Cyprus, Bulgaria, UK or Malta. If you are just launching your brokerage, the costs saved by obtaining a license in Vanuatu can be dedicated to other areas of the business such as sales and marketing. And due to the speed in which a license can be obtained, you also save time when establishing a license in Vanuatu.
A License in Vanuatu is the Perfect Solution to Launch your Brokerage
Due to the savings in cost and time, Vanuatu is a perfect choice for launching your brokerage. Additionally, brokers with existing licenses can also expand their presence by obtaining a license in Vanuatu. Atomiq Consulting is an excellent partner for FX broker licensing and registration options. Not only have we successfully established licenses for our partners in the past, we are up to speed with the latest regulatory changes which can impact your decision.
To learn more about setting up a forex license and registering a company in Vanuatu, contact us today.
Contact Us
In addition to our specialization in FX broker licensing, we can also assist you with:
Setting upa White LabelDesigning a ForexThemed WebsiteRiskManagement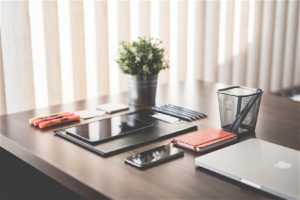 Vanuatu License, Regulation, and Registration FAQ
What is the name of the regulatory body In Vanuatu?
The Vanuatu Financial Services Commission (VFSC) is responsible for all regulatory oversight related to financial institutions in Vanuatu..
How is FX trading regulated in Vanuatu?
Online forex trading as well as in other financial instruments is overseen by the Financial Services Commission in Vanuatu, which was established per the Dealers in Securities (Licensing) Act. In summary, The Dealers In Securities (Licensing) Act [CAP 70 of Vanuatu Law] allows for the regulation and oversight of forex trading in Vanuatu.   You can research this : https://www.vfsc.vu/70-prevention-of-fraud-investments-act/
How can one see whether or not a broker is licensed in Vanuatu?
All licensed brokers are available in a directory that is made available to the public.
How long does it take to set up this license?
Depending upon how quickly the documents are sent to our team, it will take roughly 4 weeks to incorporate the new entity and establish a license.
How long does it take to set up the bank account?
Once the company and license have been established, this will take an additional 2 – 3 weeks.
Is a local director in Vanuatu needed?
No
Does this license allow me to manage funds or run a hedge fund?
Yes
Some Interesting Facts about Vanuatu
Since the late 18th century, this island was known as New Hebrides (the original Hebrides are an archipelago found off the west coast of  Scotland). Upon achieving independence the name Vanuatu was adopted, which loosely translates to  "standing at home or on the land", a sign of its newly found independence.
Vanuatu, or at the time New Hebrides, was jointly administered by both France and the United Kingdom, which is why 2 of the 3 official languages of Vanuatu are English and French.
Scuba diving enthusiasts often visit Vanuatu in order to explore the sunken President Coolidge troop carrier, which is one of the biggest shipwrecks in the world that recreational divers are able to explore.
Have a look at some of the additional services our clients have found to be helpful in the growth of their business.